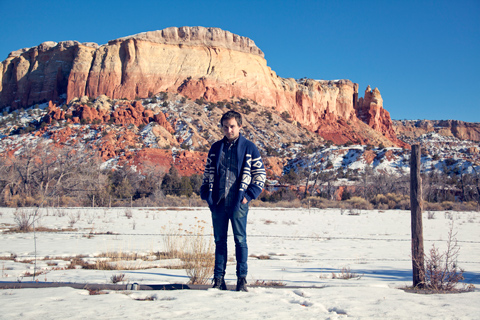 Daniel Rossen already has two different outlets for his dreamy melodies and artful arrangements. But apparently that's just not enough for him, as the Grizzly Bear and Department of Eagles member will release the solo EP Silent Hour/Golden Mile on March 20 via Warp.
Rossen wrote and recorded Mile at various New York rehearsal studios, and called in the ever-busy Brooklyn producer Nicolas Vernhes to mix. Dr. Dog drummer Erick Slick also plays on the EP.
The songs were originally written as possible Grizzly Bear demos, until he realized they worked better together in this form. You can check out the chamber popping first single "Saint Nothing" here, and start wondering how many indie movies you can expect to see it pop in.
Silent Hour/Golden Mile
1. Uo On High
2. Silent Song
3. Return to Form
4. Saint Nothing
5. Golden Mile