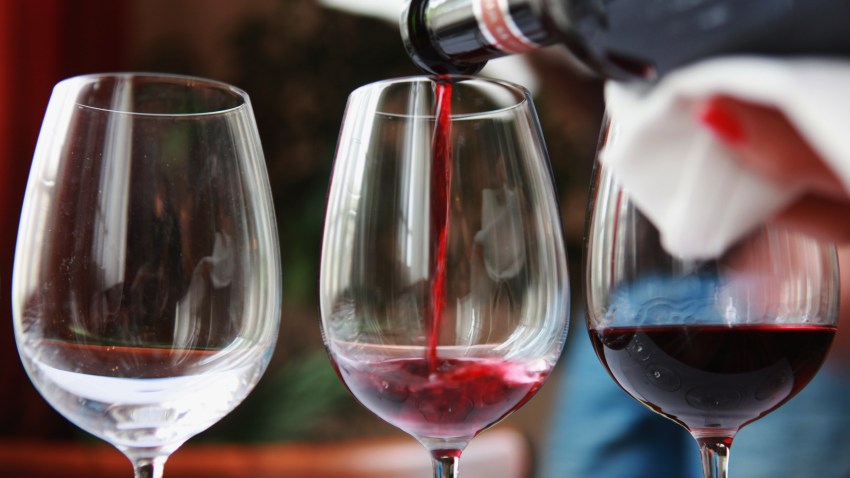 Dear San Francisco,

We concede that you have a lot a of great things that we lack here in New York like killer Mexican, the bums in Haight-Ashbury, City Lights Bookstore, the Mission in the rain, and yes, wine country.

Up until recently, If a city dweller wanted to, say, make his own wine (seems like kind of a bull market thing to do, but whatever), he would have had to fly to Napa Valley, where, at the custom-crush estate known as Crushpad, he could have selected grapes from nearby vineyards for his very own blend and even picked the barrel in which his creation would ferment.

But then one New Yorker -- a prominent concert promoter here -- thought to himself, why should we have to leave the city when we can just bring your grapes to us? Thus, in 2008, Michael Dorf, the owner of Knitting Factory, opened a spacious music venue with its very own wine-making facitilites in Tribeca, and called it City Winery.

A year later, Spring Street Pinot Noir, Van Dam Zinfandel and Hudson Square Syrah were aging in their barrels.

Sure, our production is modest compared to yours: 500 barrels and 200 members to your 4,000 and 5,000 respectively, but on Wednesday, June 30, we are betting on our quality versus your quantity. That's right, the Crushpad vs. City Winery Throwdown: Rumble in the Concrete Jungle will pit varietal against varietal in this three-round winner-take-all battle of the custom crush.

"We're excited about this coast-to-coast smack down," Crushpad Michael Brill told us. "Champions are made in fermenters, barrels and bottles.... May the best winery win." Indeed. And Mr. Dorf is prepared to meet this formidable opponent on his own turf. Going in with the confidence of K-Rod, he says, "I am proud to show off our wines and David Lecomte's skill as a winemaker. I'm equally excited to be going head-to-head with the guys from Crushpad."

Can Lecomte do more with your very own Chards and Pinots? Three judges, who will blindly taste 14 barrel samples, will decide the champion. Come be a part of an upset that will make South Africa beating France look like just another victory. If nothing else, "it will be a lot of fun, and it's for a good cause," says Brill (proceeds go to the victor's charity of choice).

Dorf agrees: "It's going to be a blast" (because beating you is a blast).

San Fran, you may have taken our New York Giants from their Polo Grounds and made them your own; now we're taking your grapes.

See you Wednesday.
Copyright FREEL - NBC Local Media