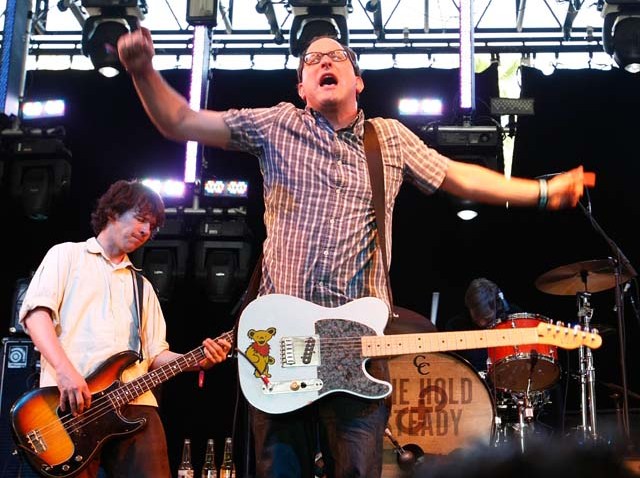 Hold Steady word-slinger Craig Finn has announced that his debut solo single "Honolulu Blues" will be released via Vagrant on Nov. 29 as part of Record Store Day's "Black Friday" event.
It will be in finer record stores in limited edition 7-inch vinyl and digital retailers everywhere, along with the B-side "Renter Room."
We're not sure how you can depressed while in Honolulu, besides from eating too much pineapple, but Finn always finds a way to explore the dark side of awesome past-times like horse-racing and binge drinking.
"Blues" is the first taste of Finn's solo album, which will be out next year and was produced by Spoon/Trail Of Dead overseer Mike McCarthy and features backing from members of White Denim, The Heartless Bastards, Phosphorescent and Centro-matic.
If you need more information, you can always hit Craig up at his Twitter or Tumblr. We're sure he'd love to hear your fantasy football suggestions.