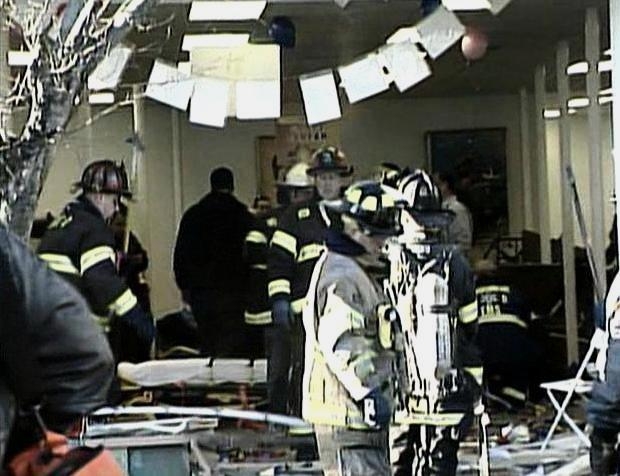 An elderly man will not face charges after losing control of his sports utility vehicle and smashing it into a building where a Hanukkah party was being held, police said.

Fourteen people were injured in the crash Thursday including the driver, 76-year-old Theodore Saretsky of Atlantic Beach. He was treated and released from the hospital Friday.

Police spokeswoman Patricia Tanksley says investigators believe the crash was an accident but are still investigating.

Police say Saretsky drove his 2007 BMW X3 through a plate of glass as Orthodox Jewish families were celebrating the Jewish holiday. About 150 people were at the party.

A total of seven boys and one girl were injured. Their ages range from 1 to 8.
Copyright AP - Associated Press