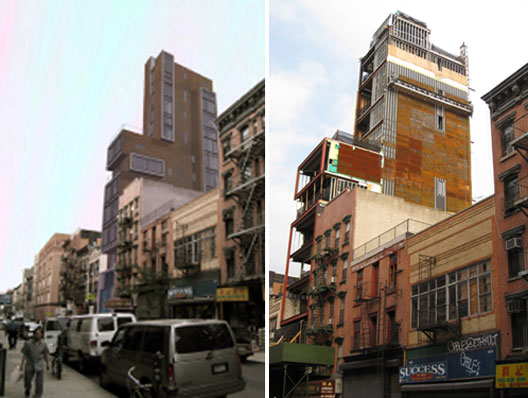 The curious mid-block tower at 30 Orchard Street, sneaking in just before the Lower East Side/East Village rezoning puts an end to similar out-of-scale projects, continues to mystify the locals. Rendered in a shade of brown we'll call "log cabin chic," the 12-story building is finally showing some of its color. Though, given the lack of progress on the site since the summer, Bowery Boogie isn't so sure the building's not just rusting. Mmm, the BelDel foliage is just so lovely this time of year.
· Orchard Rust [Bowery Boogie]
· Orchard Street's Addition to 'Endangered' LES [Curbed]For more stories from Curbed, go to curbed.com.
Copyright CURBD