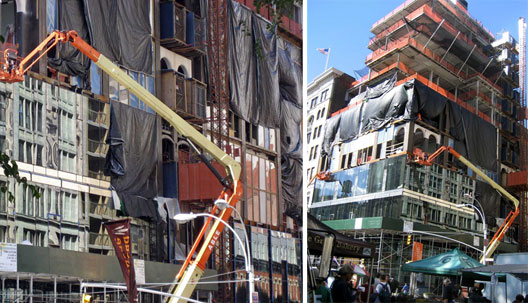 Over at Restless, a round-up of construction site photos leads to this observation: "And finally, the champion of all construction sights is still 15 Union Square West, which manages to look like a typhoon hit it, above left, as it stands on the launch gantry, above right, ready to blast off." A Soviet rocket launcher is then presented for comparison. Gotta say, there are some similarities, though black market Soviet nukes are probably cheaper than apartments at 15 USW.
· Construction sights [Restless]
· 15 Union Square West coverage [Curbed]For more stories from Curbed, go to curbed.com.
Copyright CURBD