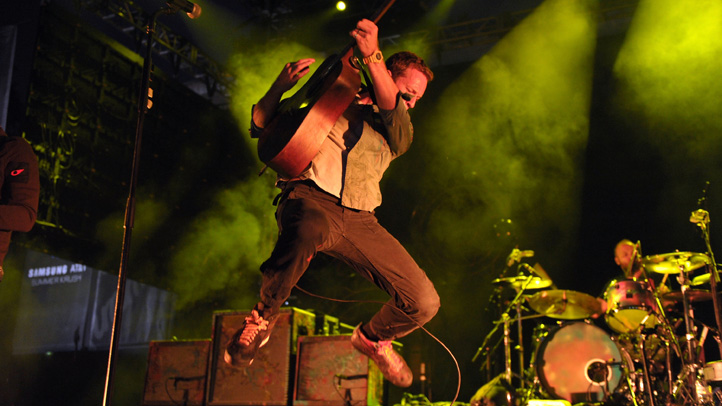 Live Aid and Bono's flag waving might get all the attention, but Amnesty International has done many, many, many memorable fundraisers throughout the years.

Their most long-running series of benefits shows are the Secret Policeman's Ball, which have been going on under that name, more or less (there's some gaps and name changes that we don't need to get in to now) since 1979, and have mixed music and funny people like Stephen Fry and the Monty Python cats with musicians like Kate Bush and U2.
The tradition lives on today. Jon Stewart, along with Stephen Colbert, Russell Brand, Mumford & Sons and Reggie Watts, will play The Secret Policeman's Ball on March 4 at Radio City Music Hall. Also on the bill is Coldplay, who are a band we like and are well suited to both earnest causes and Stephen Colbert abuse.
Tickets go on sale on Monday.