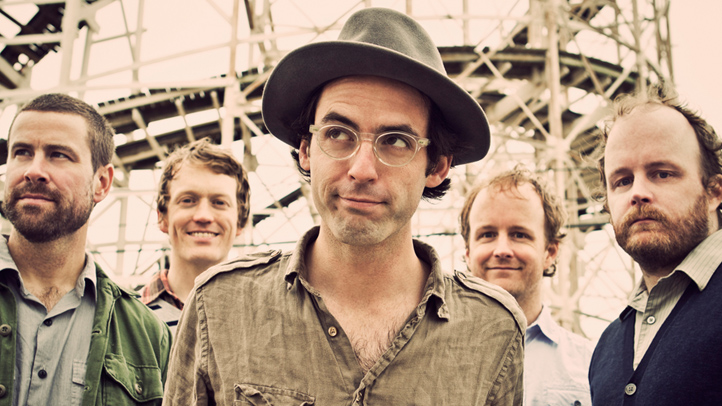 It's been quite some time since we've heard from Brooklyn's indie quintet who told us Satan wants us to dance. While they've been busy with some side projects (Uninhabitable Mansions is an awesome collective) it's been over four years since the band's last proper LP.
Well, don't fret, fans of thrashy, demure dance punk! The band's newest offering -- shared courteously below and dubbed "Same Mistake" -- gives us that trademark stompy-dancey bass drum/2-4 hihat combo we've come to expect from the boys, though the vocals sound a little more polished. Maybe Alec Ounsworth just can't keep thrashing his throat any more?
The song is below, and some video of the boys in the studio, making the new album Hysterical, due out in September.