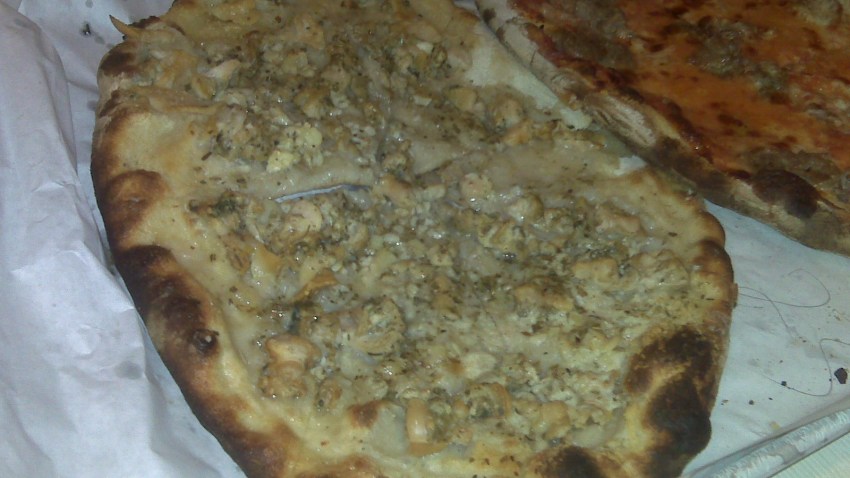 There's a brick-oven, coal-fired pizza loaded with clams just a short drive away.
New York City dwellers en route to Martha's Vineyard or anyplace up I-95, should check out Frank Pepe Pizzeria Napoletana in New Haven.
A visit here is practically part of the curriculum at Yale. The signature white clam pizza, with parmesan and garlic, attracts locals and out-of-towners in the know. The 84-year-old pizzeria is located right off the highway in the city's Italian section on Wooster Street.
A warren of simple wooden booths fills up fast and the line is out the door on Friday and Saturday starting at 3:30 in the afternoon.
Don't bother driving over on Monday or Tuesday, they're closed. And Don't expect picture-perfect roundness either. At Pepe the pizza is oblong…sorta.
Cash only, no frills wine list and utilitarian tumblers for glasses.

It's pizza not posh.