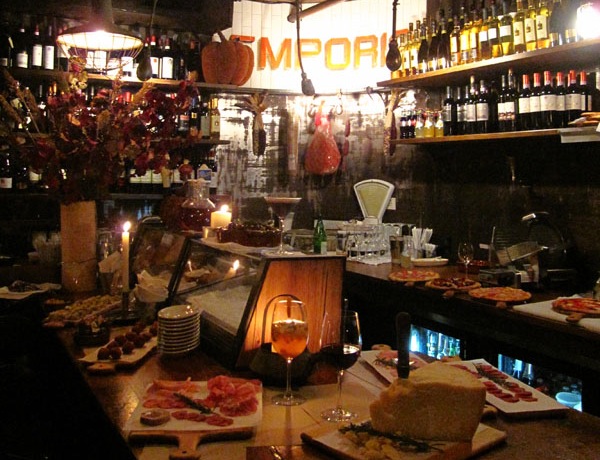 What makes an authentic Neapolitan pizza pie has been up for debate for some time, but soon you will be able to rely on more than just speculation and hearsay.

Last week, the European Union announced that they will apply their "Traditional Speciality Guaranteed" (TSG) label to the Neapolitan Pizza. But don't worry, you won't have to go to Naples to get your pizza fix.

Rather than protecting the origin, like what the DOC ("Controlled Designation of Origin") does for Italian vino, the TSG refers to the ingredients and how the pie is made. That means you can actually have an authentic pizza in New York, but only if it's made with the right stuff, the right way.
This means using only durum wheat flour, sea salt, fresh yeast, mozzarella cheese from buffalo mozzarella--rather than cow's--and San Marzano tomatoes, which grow only on the plains south of Mount Vesuvius. (Locavores, beware. You are probably better off with Famous Ray's -- well, OK no, you're not.)

Production is equally regulated: the dough must be stretched by hand, cooked on a stone slab in a wood-fired oven, and when all is said and done, the crust can be no more than an eighth of an inch thick.

Before the EU took over as pizza police, the job belonged to the Associazione Verace Pizza Napoletana, a group of old-world pizza makers who, appalled with the Domino's and Totino's of the world--what they call "the cultural and commercial deformation of our pizza, that have nothing to do with the original ones"--started the nonprofit organization in 1984. In New York, only La Pizza Fresca and Naples 45 passed the test as AVPN-certified pizzerias, but that was before the Neapolitan Pizza Craze of 2009.

While the EU's labels don't have any official authority in the States, there is no doubt that that every restaurant that knows a Margherita is not made with tequila will be eager for the blessing of the TSG.

In the meantime, tour the following "Neapolitan-style" pizzerias and be sure to ask, like a true know-it-all NYC foodie, where their tomatoes are from.

Motorino
319 Graham Ave., Brooklyn, nr. Devoe St.
Mathieu Palombino gave up the kitchen at Michelin-rated BLT Fish for a simpler life of pizza-making in Williamsburg.

Keste
271 Bleecker Street nr. Cornelia St.
The sign out front boasts "Voted Number 1 by New York Magazine and TimeOut" and the line is a testament to the power of the press.

Emporio
231 Mott St., nr. Prince St
From the owners of Aurora in Williamsburg and SOHO, Pizza is just one of the many simple, authentic Italian items on the menu.

Pasita
47 8th Avenue nr. Jane Street
A small local favorite that doesn't seem to give a crap about the NYMag or the EU or anyone else.

Copyright FREEL - NBC Local Media