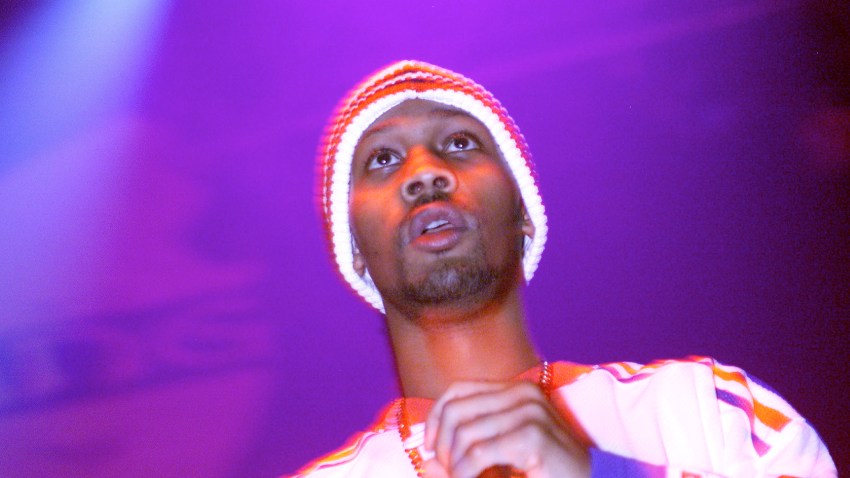 The RZA, Staten Island's perennial prince of hip-hop, wears a lot of hats. He's the sonic architect and the general mastermind behind the Wu-Tang Clan, a rapper in his own right, an author, actor, businessman, and certified mechanic (okay, we made that one up). And now, he's adding "film director" to that already impressive resume. For the past couple of years, RZA's been studying film under the tutelage of Quentin Tarantino. The pair have a history together: RZA helped compose the original score for Tarantino's Kill Bill, and they've maintained a friendship for years.
RZA's directorial debut, The Man With the Iron Fists, was co-written with Tarantino associate Eli Roth (director of Hostel, actor in Inglorious Bastards) and is billed as "Quentin Tarantino Presents: The Man With the Iron Fist. If you're the type who's drawn to Tarantino's aesthetic due to his tendency towards unsubtle imagery and ultra-violence, or are into the Wu-Tang Clan for those exact same reasons, you will probably think that The Man With the Iron Fists is the best movie of all time. Judging from the trailer, the plot of The Man With the Iron Fists is as follows: RZA plays a man who forges some iron fists for himself. Lucy Liu lays a really scary queen. Russell Crowe plays a formidable middle-aged man. At least one person is made completely out of metal. Everyone is trying to kill each other. Blood will be shed.
What's even more exciting than The Man With the Iron Fists proper is its soundtrack, which according to the trailer promises new music from not only RZA but also the Black Keys, Kanye West, Wiz Khalifa, and the Wu-Tang Clan itself. The trailer features a new track by RZA that has him rapping over the type of hard-edged electro-funk he composed for Kill Bill and further mined in Digi Snacks, his most recent solo album. Because of its violence, inherent absurdity and direct relationship to the Wu-Tang Clan, The Man With the Iron Fists will more than probably go down as a cult classic. With the names attached it, however, its soundtrack might do one better than that.
Head over to IGN to watch the Red-Band trailer.