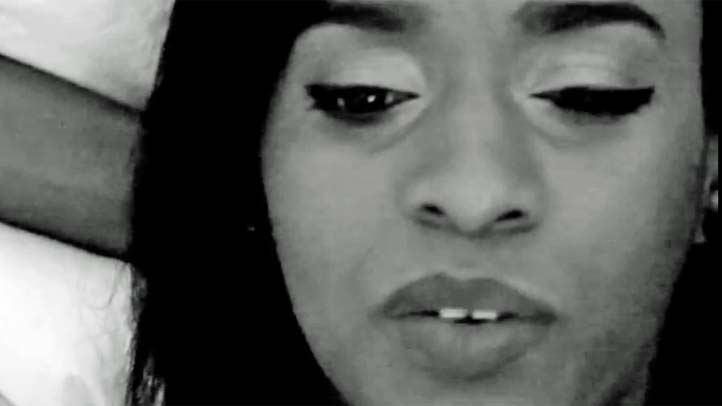 Angel Haze is way cooler than you, me or anyone we know. "I run New York," she chants on the chorus of her single "New York." The way she raps on the rest of the song -- the beat to which borrows liberally from Gil Scott-Heron's "New York Is Killing Me" -- makes it seem like while she might not run the city yet, she very well could.
The video depicts a Big Apple that's evil at its core, to paraphrase the legendary Harlem rapper Vast Aire. Haze and her cohorts play the role of fashion-damaged supervillains, donning stylishly menacing gas masks, kidnapping people, roughing them up, and generally going wild. The video's message is elliptical: don't mess with Angel Haze.
"New York" is from the 20-year-old rapper's recent mixtape Reservation, which stands tall as a unique, cohesive statement, even more proof that now is a tremendously great time to be a fan of hip-hop in New York. There's nary a wack bar on the thing, and the beats range from lush, mellow Trackmasters throwbacks to hard-hitting electro fight music that sounds like it was born and bred by the streets. Consider Haze's no-nonsense style compared to the recently released artwork for Cruel Summer, the upcoming group album by Kanye West's G.O.O.D. music label. It looks like the world's tackiest marble sculpture, all shallow opulence and empty aesthetics. The way Haze raps, it seems like she's trying to put an end to all that.