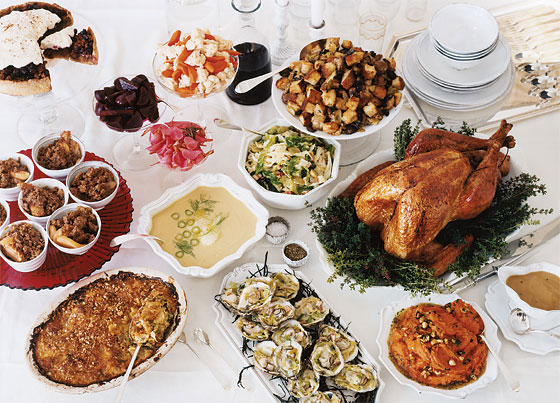 Looking to eat out on Thanksgiving but are budget-conscious this year? The following BR Guest locations are offering amazing pre fixe menu options.
Wildwood Barbeque ($24.95 per person)
Park Avenue South at 27th Street
Primehouse New York ($42 per person)
381 Park Ave South
Atlantic Grill ($38 per person)
1341 3rd Avenue between 76th and 77th
Blue Water Grill ($38 per person)
31 Union Square West at 16th St.
Blue Fin ($42 per person)
1567 Broadway at 47th St.
Isabella's ($36 per person)
359 Columbus Ave. at 77th St.
Ocean Grill ($38 per person)
384 Columbus Ave. at 78th St.
For those who are preparing a Thanksgiving feast at home, Chef Brian O'Donahoe of Primehouse New York and Chef Matt Hughes of Blue Water Grill are available to participate in cooking segments with budget-friendly Thanksgiving dish options.
Also, Wildwood Barbeque is offering a Thanksgiving To Go menu so that New Yorkers can feel like they are eating out while dining at home with "Just Turkey" for $55 or a "Feed the Family" option for $160.