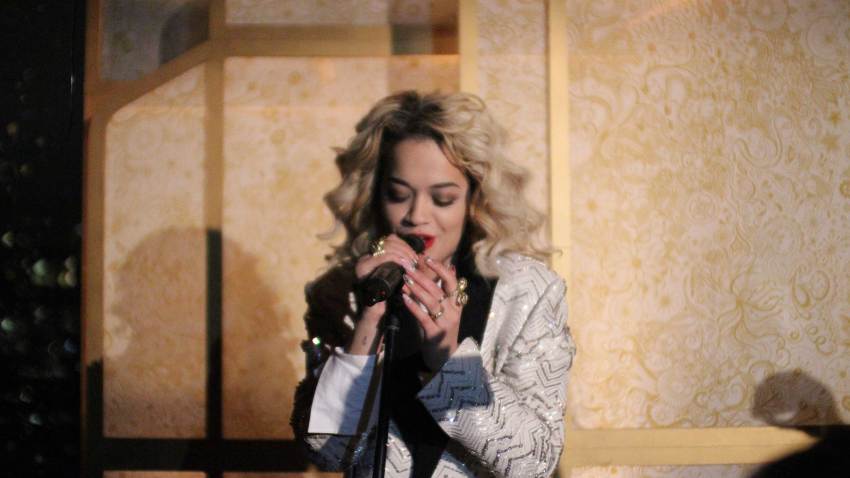 In between taking photos, performing and mingling at the launch of TUNE -- a new flavor of Absolut vodka -- atop the Standard Hotel last night, singer Rita Ora and designer Charlotte Ronson spoke to NBC 4 New York about their influences and what's next for them.
Ora, the RocNation signee from across the pond, opened with her song "How We Do (Party)" — her hit that samples the popular song "Party and Bullsh*t" from rapper Biggie Smalls – bringing a sense of familiarity to the New York audience.
Ora then moved into other material from her debut album, which premiered at number one on the UK album charts. She's gaining momentum here in the US with the launch of a five-city tour along with Iggyu Azalea and Havana Brown, all the while gearing up for her second album set to debut next year.
"I feel like I am so lucky to be in this position. But what I like the most is when you come from a different place and you get accepted, that's like an amazing feeling."
Both Ora's style and her music clearly reflect an infusion of hip-hop, which she says is a big inspiration to her.
"I love my '90s music, I love the bounce," she said. "I love how it makes you feel and I love the poetic side to it. That's how it's influenced me. I love how honest they were as rappers and as people."
Music also hit a chord of influence for fashion designer and event host Charlotte Ronson, whose brother, producer and DJ Mark Ronson, and sister, DJ Samantha Ronson, are well-known figures in the music industry.
"My older brother actually was in college and he started DJing," she said. "He always loved music and he was in a band in high school . He ended up supporting himself through DJing and then ended up coming back here and made a life.
"So if anything, that was great inspiration, to see if I found something that I loved to do I could make a life and career of it," she said.
With a high-end clothing line, a JC Penny collection, along with a Sephora beauty line and a bikini capsule collection with her best friend Shoshanna, it's safe to say Ronson has indeed made a career of it.
Asked for insight into how she manages the juggling act of her creative endeavors, Ronson credits her team.
"I have great people that are working with me, and everyone has their strength," she said. "When you don't have a choice you just do it. These are all amazing opportunities so I would never want to let anything pass me by."
She added, "You make the time and you make it work, and when it's something you're passionate about, it doesn't really feel like work."