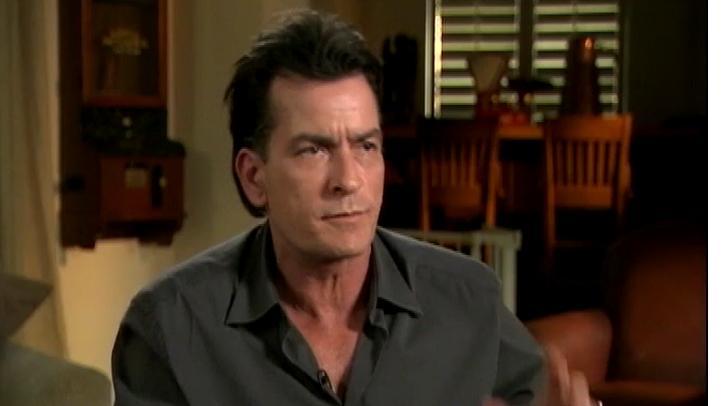 Okay, he's not a musician.
Yet.
Because, do you ever really know with Charlie Sheen? No. You don't. That's the genius allure of his live show, now slated to appear in 12 cities. He could show up and do Hamlet's "To be or not to be" speech, he could read the phone book, or he could be MC Skat Kat to Paula Abdul. Yep, thet was a total early-'90s reference. He could pull out some of those, too. You just don't know. If you thought he was a meltdown and a half on YouTube, just wait until he has a room of supporters in front of him.
Sheen's first Radio City show (on April 8) sold out, now a second has been added on April 10. He's calling it his "Violent Torpedo of Truth/Defeat Is Not an Option"show.
The official intel:
I'm going on the road. LIVE. Will there be surprises? Will there be guests? Will there be mayhem? Will you ask questions? Will you laugh? Will you scream? Will you know the truth? WILL THERE BE MORE?!?! This IS where you will hear the REAL story from the Warlock. Bring it I dare you to keep up with me.
Here's the brow-furrowing part:
Charlie Sheen will be donating $1.00 from each ticket for the Charlie Sheen Live: My Violent Torpedo of Truth/Defeat Tour to the Japanese Earthquake Relief Fund. For more information on how your proceeds are being used please contact the Red Cross at www.redcross.org.
Tickets (offically ranging from $79.50 to $109, not including the $750 "Meet the crazypants celebrity yourself" package, which he'll need, now that he's suing the "Two and a Half Men" brass for upwards of $100 million) and info at the Radio City website.