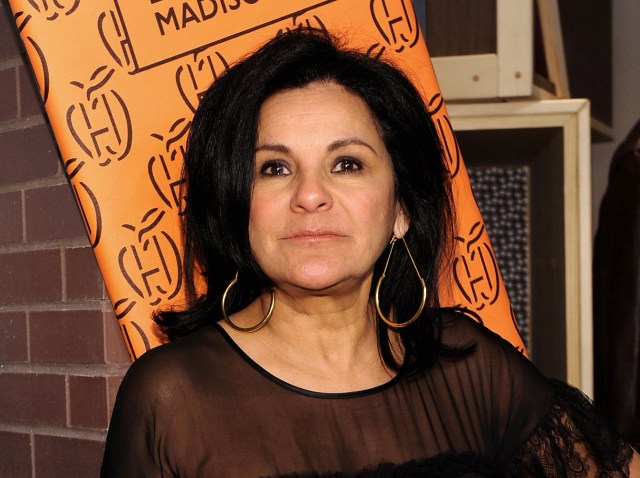 Last night at the New York Public Library, selected guests dipped their toes into fashion week waters during the launch of Geografia De La Moda Espanola, a glossy, coffee table-sized book showcasing the enviable lives of Spain's most celebrated contemporary designers.
And though Spanish seemed to be the predominant language echoing underneath the Celeste Bartos Forum's vaulted ceiling (dios mios, dahling, if only a champagne flute could talk!), there was plenty of local chatter thanks to industry heavy-hitters like Carolina Herrera, Kelly Cutrone and Style.com Fashion Director Candy Pratts Price.
"This is about embracing what is going on," said Pratts Price, who wrote the book's foreward. "New York says we are the center of fashion, then we have to be global."
After falling for the country's food, wine and vibrant youth-culture, Pratts Price was eager to help with a project that would hopefully lead to making an elegant impression just in time for Fashion Week.
A book, however, didn't initially seem like the logical choice for a web editor accustomed to HTML-tagging and hyperlinking her text.
"I said a book? Paper? Being from the Web, I thought, hmmm, interesting. But the way they did it and the respect they had for the scale of that book, the respect for the photography, I loved it. I think they did an extraordinary job showcasing these young designers."
As she eyed the door, presumably to make a premature escape from the flashbulbs and Telemundo cameras (or was it from the evening's Euro-heavy electro soundtrack?), we had to ask the accessory connoisseur for a style tip on how to best weather the impending blizzard.
"My tip is get there -- get there early or late, but just get there, I'm a New York girl. You go, you show up, nothing should stop you. Who knows, you might even meet someone in the snow."