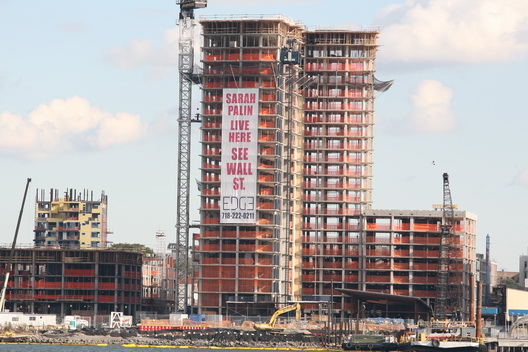 Attention Sarah Palin: the Edge wants you. Per an email: "Aware that Sarah Palin loves being able to see Russia from her home in Alaska, the developer of The Edge, the largest new condominium development rising in Brooklyn, is wondering whether the Republican Vice Presidential nominee might like to check out some dramatic views closer to the mainland." Okay. For the record, the banner is 100-feet by 28-feet.
· Construction Watch: An Exclusive Look Inside Burg's Edge [Curbed]
For more stories from Curbed, go to curbed.com.
Copyright CURBD