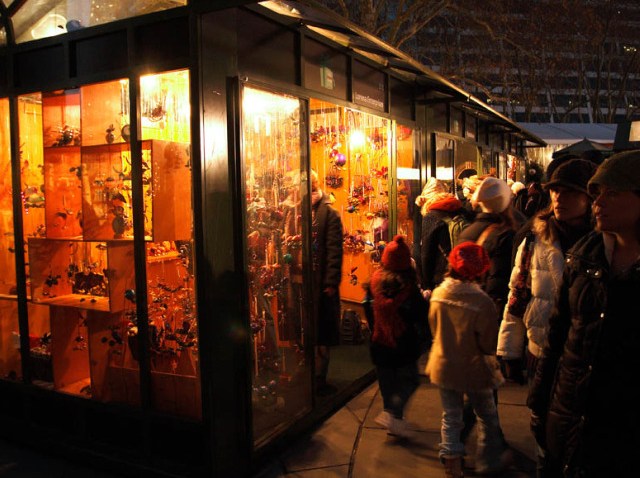 The Bryant Park Shops will be adding 22 days to its annual holiday market this year, kicking off November 6. Considering what will likely be a pretty flat holiday shopping season, vendors are trying to take as much advantage of the season as they can.
Most impressive of all, the shops are already 85 percent booked, according to Frank DiPriscio, the executive director of the event. Vendors who commit to having a booth in Bryant Park must pay the rent for the entire season -- there's no option to only participate in part. That said, Crains is reporting that some vendors have been offered discounted rent, considering that last year's holiday shopping season saw massive spending decreases across the board.
This is just one of the first steps to boost what many retailers fear will be a pretty abysmal holiday shopping season -- in fact, the season may end up feeling exactly like last year's. Overall, shoppers can expect a ramped-up or extended season (likely starting shortly after Halloween) and lots of holiday deals to act as incentives.