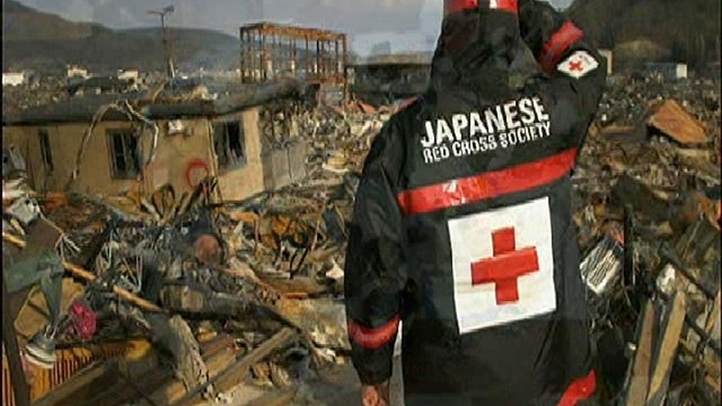 Next Tuesday, April 12, a benefit for the Red Cross in support of Japanese earthquake victims goes down at Brooklyn Bowl.

Perhaps the strangest booking of the night is Cheap Trick or Treat, a Halloween-themed Cheap Trick cover band.
Listen, we are as much for philanthropy as the next guy, but if this culturally confusing group doesn't have AT LEAST two necks on that guitar and three on-stage murders, we want the band to match all our donations.
It's only fair. They'll be performing all of Cheap Trick At Budokan, which is sanctimoniously badass.

However, we're most stoked for High Teen Boogie, a straight-up killer rock band with brash guitars, stadium theatrics, and a definite lack of performance pretensions.
Afraid we can't say the same for the guitar-on-steroids power rock of Acey Slade and the Dark Party; this band would soundtrack a Vin Diesel movie pretty well. The Young Things and The Orion Experience will also turn up in support.

The press release boasts the Brooklyn Bowl event as "a five-band effort in the heart of hipsterland," which is true, but somewhat disconcerting.
Don't the promoters know that hipsters are notoriously self-involved? Let's hope that even the current cradle of New York cool will turn out in support of the crisis on Japan's Coast.