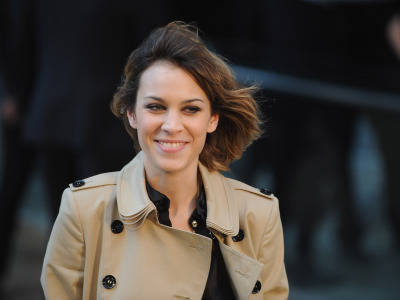 Alexa Chung for Madewell (working title: Better than a Poke in the Eye) has been confirmed, matching two current scions of effortless cool in one hot-and-tidy collection launching this August.
Make no mistake, having had her show It's On with Alexa Chung recently cancelled by MTV will not serve as a setback for the bi-continental Brit it girl-turned American downtown queen bee. Not only is Chung still on contract with the network, she will now share her coveted vintage glam-adorable rebel aesthetic with the discerning masses through her collection with the slightly off-the-main-radar division of J. Crew, Madewell.
Chung was selective in designing a guest line, and ultimately chose Madewell after an ex-roommate set them up and she dug their easy-going vibe. While details of the line are limited, with Chung's hints that it'll be denim-heavy, including dungaree dresses, and built on the mantra that the pieces resemble anything her own girlfriends would own and/or relish for themselves, we're already sold. Bypassing the hype of the 80s and 90s for the bygone glam of 1940s tea dresses and 60s mod, Chung aims to cheek it up to perfection with her modern, tomboy flair.
The collection drops late summer, just in time to introduce Chung as the face of Madewell for the Fall campaign.