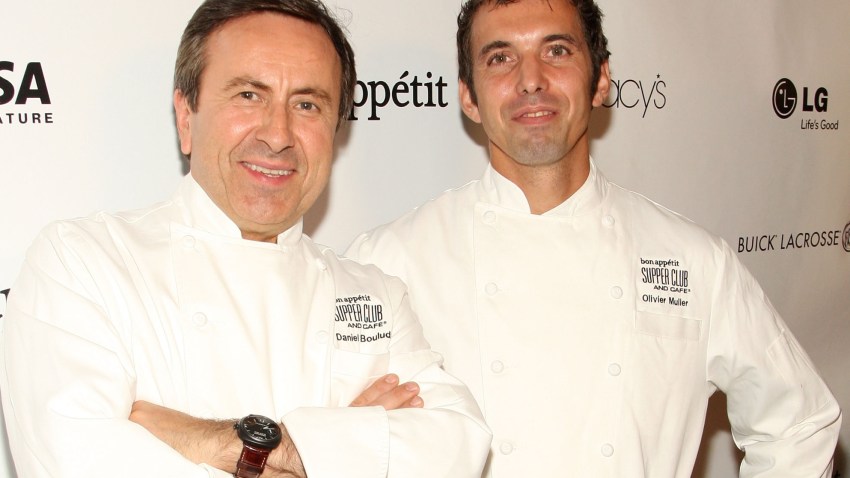 Has Daniel Boulud gotten his three stars from Michelin for Daniel at the wrong time? Of course, on the face of it, there can never be a bad time to join the elite three-star club (Jean Georges, Le Bernardin, Masa and Per Se are the only other three-star establishments in the city). However, we are talking Michelin dreams in Great Recession world.

"Who wants a three-star Michelin restaurant right now?" restaurant consultant Clark Wolf asked the Daily News. "What I want is a great one-star."

So Daniel rises to three stars, making its charcuterie among the most lauded -- and priciest -- in the city. But Boulud has his bases covered. The newly opened Daniel Boulud Good Bar (named to as a tortured CBGB-homage, DBGB) on the Bowery caters to those looking for upscale bar food but no stars. Those wandering out of Lincoln Center still have Daniel.

The News also notes that the days of having rows of flatware arranged next to your plate might be coming to an end, with the closings of the Rainbow Room and Café des Artistes. The 2010 Zagat guide counted 102 closures this year as opposed to 88 last year; though it also had the number of notable openings at 157, up from 119 last year. Still, the guide reported that 41 percent of those surveyed say they are eating at less expensive places.

This certainly explains all the damn fried chicken (except Momofuko's, of course).
Copyright FREEL - NBC Local Media