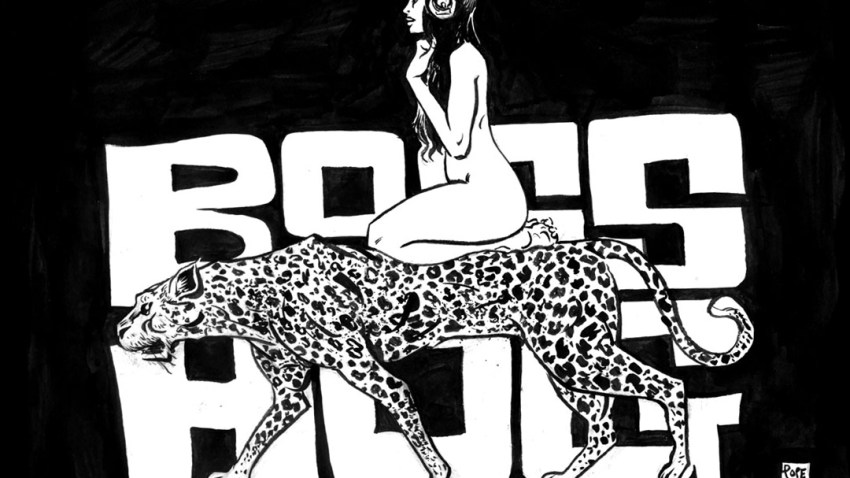 Not quite a Bust magazine holiday party (as Brooklyn Vegan had speculated), but sure to be a party nonetheless, Boss Hog will headline quite the Christmas showcase at the Bowery Ballroom tomorrow night.
Some of you might be scratching your heads, but you can be forgiven if you've forgotten about the seminal New York post-punk-pre-Yeah, Yeah, Yeahs band formed from the ashes of Pussy Galore, the Blues Explosion, Unsane and the Honeymoon Killers with the lady singer who has a penchant for performing in the nude. After an EP and two albums in the '90s, they haven't played together in seven years. Martinez was once fashion editor of Bust (though they call her their former Princess of Darkness) and attended the mags Craftacular last weekend, and the gig sure sounds Bust-y with Those Dalin's and burlesque from Harvest Moon and Dirty Martini Rounding out the bill, but officially, this is the Boss Hog reunion.
Martinez and husband Jon Spencer started the band with and impromptu CBGB show in 1989. The official bio starts the story this way:

See—told you it was a Christmas party.
Copyright FREEL - NBC Local Media