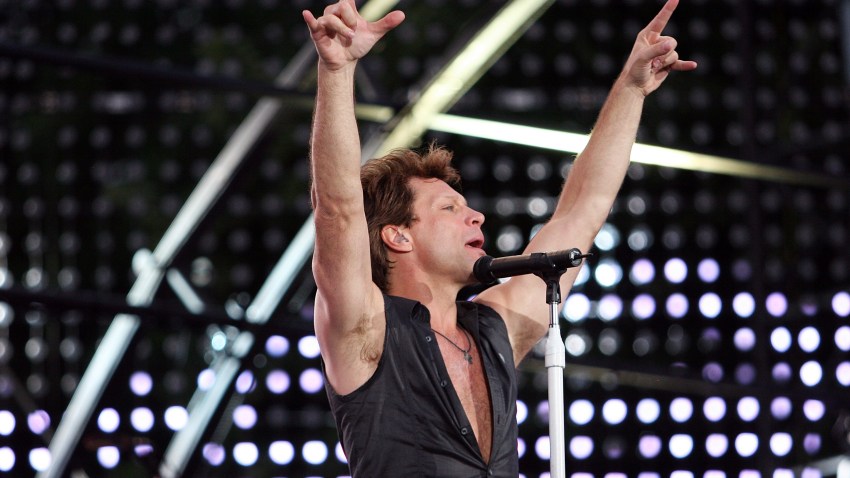 First the Super Bowl. Now Bon Jovi.
The Jersey-bred rock band will play the first of three concerts at the new Meadowlands stadium Wednesday night -- the first event at the shiny new stadium -- which will also host the Super Bowl in 2014.
Images of the group will be all over the Stadium's HD video system. Marine pilots in V-22 jets will do a flyover just before the group takes the stage and a live feed of the show will be sent to soldiers in Afghanistan.
NJ Transit says it will add extra trains on the Meadowlands line before and after the concert, which is sold-out.
It's been nearly a year since thousands of people were left stranded after a U2 show at the old Giants Stadium in September.
NJ Transit spokeswoman Penny Bassett Hackett says the agency has since made adjustments. There are faster ticket vending machines at New York's Penn Station and ``ambassadors'' will be deployed at the Secaucus Junction station to help the customer service staff and assist passengers.
Copyright AP - Associated Press