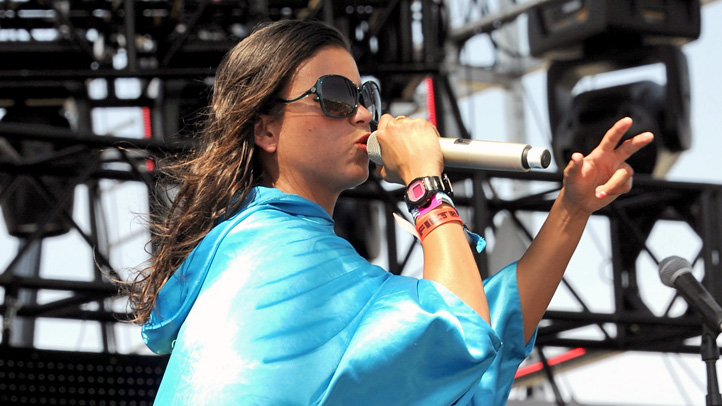 The creation of Bomba Estereo, the electro/tropical band from Bogota, Colombia would be best explained through a relationship graph.

Because it seems that since the band's inception in 2005, the brainchild of visual artista and musician Simón Mejía, Bomba Estereo has gained buzz and support through each person who's come into contact with Mejia's music.

Mejia's first single release came through a label project helmed by Héctor Buitrago and Andrea Echeverri of Aterciopelados. After the band, comprised of Mejia, on bass and beats, Kike Egurrola on drums, Julian Salazar on Guitar and Liliana Saumet on lead vocals, made the rounds at the Latin American Music Conference, SXSW, Bonnaroo, Bumbershoot, and countless of other festivals supporting Blow Up (Nacional Records) a cascade of rave reviews followed suit. Now we're out of breath.

That's the thing with Bomba Estereo, it's hard to escape their magnetic sound. They have a refreshing way of combining traditional cumbia with synthesized, at times bilingual, dance tracks into a collage composed of M.I.A/Ozomatli/La Mala Rodriquez/Nelly Furtado into a sound all their own.

Their show at (Le) Poisson Rouge on Wednesday shouldn't be anything less than a great dance party with old friends, or at least it'll feel like you've met them before. With Navegante opening, tickets at $16-$18.