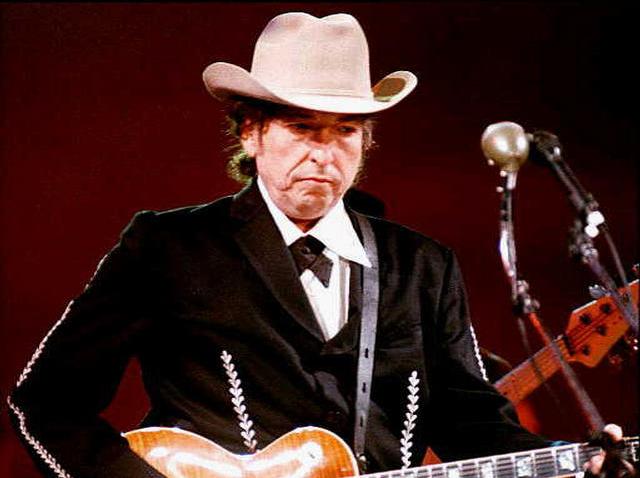 Set your timers and say your prayers: Bob Dylan is coming to Terminal 5, and you are less than 24 hours away from grappling for tickets.
Folk rock's most iconic jokerman will perform for three nights, November 22-24, at the cavernous Bowery Presents venue; tickets are relatively light at $65 apiece and go on sale Friday morning at 10am. Expect madness, panic, and a solar eclipse to ensue then - the 3,000-capacity Terminal 5 may feel cavernous, but it's surprisingly more intimate than most stops on the Dylan touring juggernaut.
Be forewarned, a smaller crowd suggests nothing about the experience; Dylan's concerts are as famously mercurial as the man. Sure, there are stories of incendiary, top-notch protest-rock sets, but not all performances are crowd-pleasers; our recent experience seeing him in Reno resulted in a long, mournful mire of Modern Times-vein diaphanous country and his surly refusal to play more than two of his electrifying earlier works ("Maggie's Farm" was droll but "Like a Rolling Stone" was energetic). And just because he's back in Manhattan, one purposeful stroll away from Café Wha?, doesn't indicate anything about what will happen on the Terminal 5 stage.
Good luck tomorrow, New York. But rest easy: if you don't snag a spot in the melee, you can stay home that night, start the Thanksgiving tryptophan coma early, and watch his Victoria's Secret commercial on loop. That's what makes this country great.