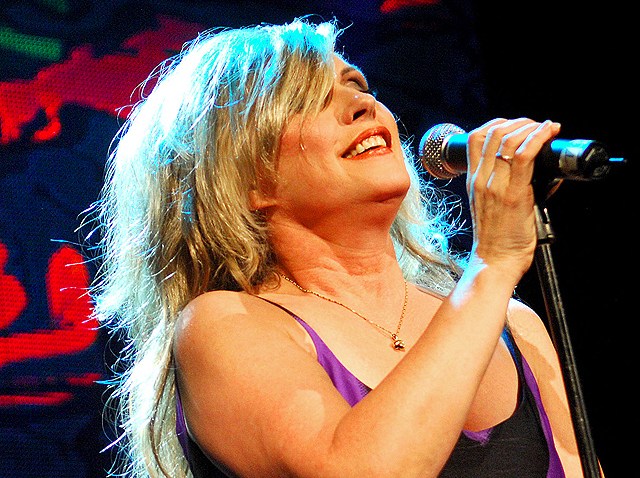 DO THE MATH: The bad news: Only Brooklyn Museum of Art members are invited to tonight's preview party for the buzzy "Who Shot Rock & Roll: A Photographic History, 1955 to the Present" exhibit (opening to the public tomorrow), featuring a very intimate live show by Blondie. The good news: A membership to the BMA is $55, which a) is tax deductible, b) is probably cheaper than a third-mezzanine seat to see Blondie at Radio City and c) gets you a year of BMA freebies like this one. Just saying. 6-10PM.
GOOD CAUSE: Tonight's Krewe de Soul is a masquerade (think Mardi Gras) and a smorgasbord of live performances from the likes of the High & Mighty Brass Band, Rev. Vince Anderson (who inevitably inspires comparisons to Tom Waits), TV on the Radio's Tunde Adebimpe, the French-pop-via-Brooklyn Sans Culottes and more. The NOLA vibe is intentional: This event's proceeds will go to Abeona House, one of the first new child care centers to start up in post-Katrina New Orleans. Bell House, 7:30PM.
JERSEY BOY: Paul Rudnick – novelist, screenwriter (of gems like "In & Out"), "Shouts & Murmurs" regular, master of the Jewishy bon mot – presents his book of essays "I Shudder, And Other Reactions to Life, Death and New Jersey" to McNally Jackson Books. So if you're from the Garden State, and you don't take kindly to jokes like "They went Piscataway", now you know where to find him. (But seriously: Rudnick and his writing are delightful.) 7PM.
Got a tip? Email us.
Copyright FREEL - NBC Local Media