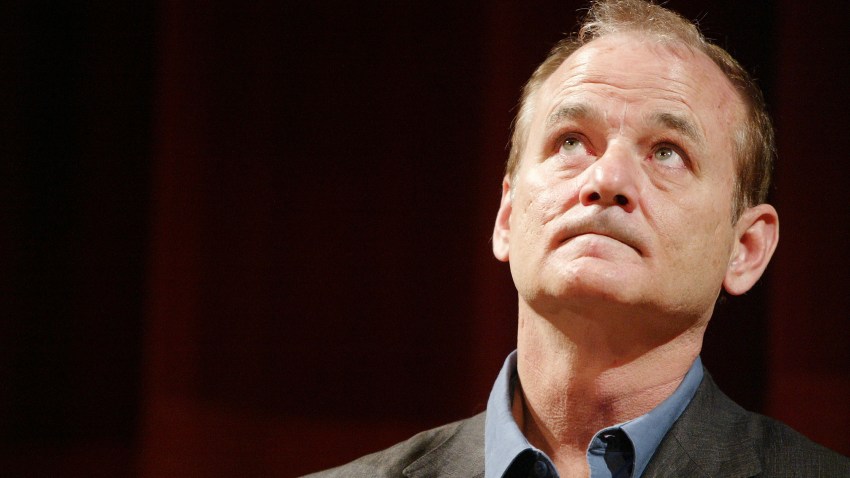 If Bill Murray showed up at your lame-ass loft party in East Williamsburg would you say he crashed it? In the apparently increasingly likely event that the recently divorced actor does stage a scene from "Lost in Translation" in front of your Wii Bowling tournament, would you then be pompous enough to tell him that, well, in your opinion, you really think he's making bad life choices?
According to the Observer and Page Six, this is how New Yorkers treat Murray. He's been spotted at hitting the town with MGMT after a show at the Music Hall of Williamsburg, popping into Half King and buying bottles of champagne for the 22-year-old typing pool girls hanging out at the bar, and wandering into loft parties. All of which prompts the Observer to ask, what else is new? And cites the fact that his wife of eleven years filed for divorce on the grounds of "adultery, addiction to marijuana and alcohol, abusive behavior, physical abuse, sexual addictions, and frequent abandonment."
So it would seem, Jim Jarmush pretty much just turned the camera on Bill Murray for this scene with RZA in "Coffee and Cigarettes:"
Copyright FREEL - NBC Local Media