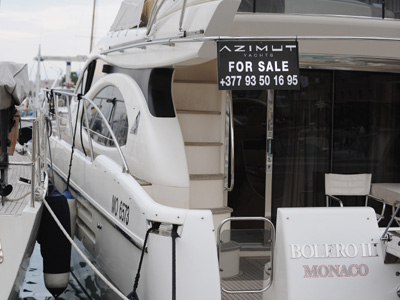 There's a lot of talk about average Joes having no cash -- and how the legions of cashless types have grown by a spectacular (and spectacularly depressing) 500,000+ in a single month. But what about the rich? Are they still drinking caviar smoothies and working out on diamond-encrusted exercycles, or have the winds of change blown over their 11-foot security gates?
Daily Intel flags a piece in the new Vanity Fair that chronicles the Wall Street nosedive, calling out examples of particularly salient pre-crash largesse, such as the tale of one investment exec -- who had bought himself a helicopter to get to his Manhattan office from his tranquil suburban estate, and then realized the damn thing wouldn't fly in bad weather -- being forced to upgrade to a (much more stable) seaplane.
Now, apparently, the poor things are nixing private planes altogether. "'Why should I pay $250,000 for a private plane,'" says one source on traveling to China, "'when I can pay $20,000 to fly commercial first class?'" Very sensible choice. Also, Greenwich housewives are downgrading the maid "from five days a week to four," and teetering about the grocery store asking people how to use discount coupons. To wit:
"I was at the Food Emporium in Bedford [in Westchester County] yesterday, using my Food Emporium discount card," recounts one Greenwich woman. "The well-dressed wife of a Wall Street guy was standing behind me. She asked me how to get one. Then she said, 'Have you ever used coupons?' I said, 'Sure, maybe not lately, but sure.' She said, 'It's all the rage now-where do you get them?'"
We sense a niche for anyone with the stomach to become an entrepreneur in these cuckoo times: Private coupon consultant.
Copyright FREEL - NBC Local Media