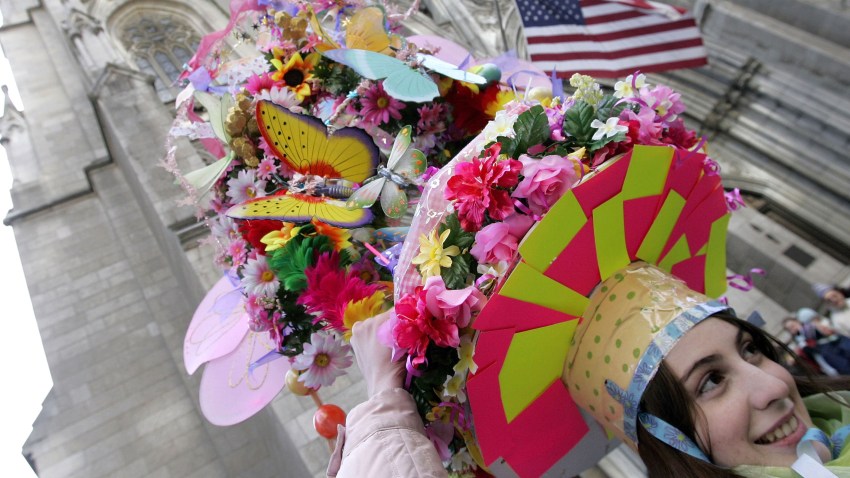 If it's Easter on Fifth Avenue that means one thing: people in big hats posing for pictures.

The Easter Parade started out as a chance for New Yorkers to show off their holiday finery after church. It has evolved into a springtime version of Halloween.

Dianna Facci was wearing a hat made of a vintage lampshade on Sunday. It was covered with flowers, butterflies and a birdhouse.

Her sister Linda's creation was more austere: a papier-mache Easter egg worn at a rakish angle. She said: "The yolk's on me!''

The parade was immortalized in the 1948 movie "Easter Parade'' starring Judy Garland and Fred Astaire.
Copyright AP - Associated Press