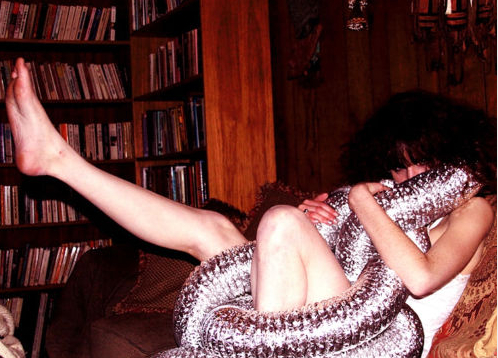 Hey, you're probably shopping online anyway during this, the busiest shopping season of the year, so why not buy an original piece of art and help make the world (or at least a small part of it) a little greener at the same time?

The clock is ticking for Brave Brooklyn, the art exhibit and silent auction to benefit The Open Space Alliance for North Brooklyn.
You have until tomorrow to bid on 27 pieces of art--from photography to mixed media--that have been donated by artists from all over the world who now call Brooklyn their home.

The original work has been on display for the last week at a gallery in Williamsburg (30 Nassau Avenue at Dobbin Street), where the closing reception will also be held tomorrow night.

The bids are still incredibly low, ranging between $75 and $900 with one $3,000 exception (an etching by Richard Serra). There are also signed books by Mathew Barney, creator of the epic fantasy series "The Cremaster Cycle" and Mr. Bjork.

Purchases are tax-deductible and all proceeds go to The Open Space Alliance, a not-for-profit that works with the Parks Department to improve existing parks and develop new parks in Williamsburg and Greenpoint. The Alliance's most recent and public success is the restoration or the McCarren Park Pool, the groundbreaking for which took place on Monday.

Place your bid here and be sure to RSVP for Friday's reception.
Copyright FREEL - NBC Local Media