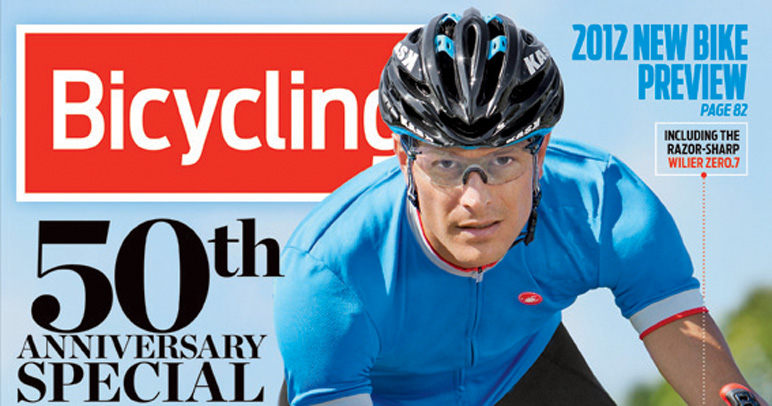 The editors at Bicycling Magazine have compiled five decades worth of advice into the 50 Greatest Tips of All-Time in honor of the publication's 50th anniversary.

"We focused on simple, real-world nuggets of wisdom that will help all cyclists have a better time on their bike – whether they race, commute by bike or simply enjoy long rides with friends," said Bicycling articles editor and lifelong cyclist, Lou Mazzante,

Professional racers and coaches contributed to the special report, too.

The tips include the following:

1. Warm Up: Spin at an easy pace for 20 to 30 minutes before you pedal faster. This will help channel the oxygen from your blood cells to your muscles.

2. Carry Cash: Be prepared -- you never know when you'll need to buy food, water or a spare tire!

3. Eat Easily-Digestible Calories: Especially on long rides. The founder of Performance Driven Coaching recommends trying almond butter, sliced bananas and honey or agave nectar on whole-grain bread.

4. Interval Train: Ride hard for three to five minutes at a seven out of 10 exertion level. Take a 90-second break and then repeat four more times. Interval training will help you become a faster rider.

5. Take Breaks: Don't hesitate to stop while riding. A diversion -- at a café, hot spring or dive bar, for example -- could increase the enjoyment of your ride.

For a preview of the tips, click here. The full list is available on newsstands.