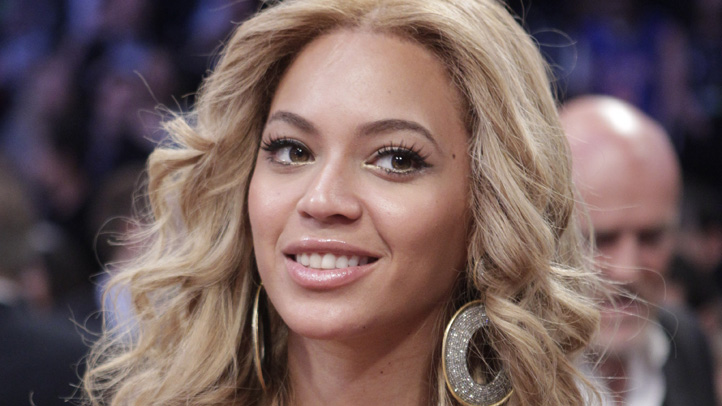 Imagine if every middle school student in the country suddenly got up one day and decided to dance at exactly the same time. To a Beyonce video. At the First Lady's encouragement.
On May 3, you'll see it happen: The first-ever "flash workout" will be hitting middle schools across the US, including in New York.
The "Let's Move! Flash Workout" supports First Lady Michelle Obama's "Let's Move" initiative aimed at battling childhood obesity. It calls for middle school students to participate in a pre-choreographed "Let's Move!" dance exercise routine at 1:42 p.m. EST on Tuesday, May 3.
And it's not just any ol' B routine -- Beyonce herself has re-written and re-recorded one of her songs exclusively for the Flash Workout, and choreographed the dance routine.
The dance-exercise routine video will be distributed to participating schools, said Marcellus Alexander, president of the National Association of Broadcasters Education Foundation, which is spearheading the project.
All school districts will be asked to participate by the National Middle School Association, but there will only be one school in each of the 210 television markets designated the "official" Flash Workout school, a central site where media will be invited to watch the event, said Alexander. These official Flash Workout schools will be drawn in a lottery.
Alexander told NBC New York in a phone conversation he had seen a rough cut of the Beyonce Flash Workout video, and that it looked "really, really good."
The idea came to Alexander, he said, when he was watching an episode of "Oprah" in which a group of middle school students in Florida reprised Oprah's famous 2009 season-premiere featuring a massive flash mob in Chicago dancing to the Black-Eyed Peas' "I Gotta Feeling." These students, though, had put their own twist on the routine, calling it "Gotta Keep Reading" -- a campaign to inspire their fellow teens to read more.
So NABEF worked with Mrs. Obama's Let's Move organization in planning the Flash Workout event, and Beyonce was recruited as the exclusive feature performer for the video.
"Beyonce really stepped up," said Alexander. "And not only is she recording this song in English, she's recording it in Spanish, too."
"It's amazing how she's responded," he added.
Beyonce will be at one official Flash Workout school on May 3, although it won't be known which school until the day of the event.
Stay tuned to Go Healthy New York for updates on the event, including which New York City schools will be participating.