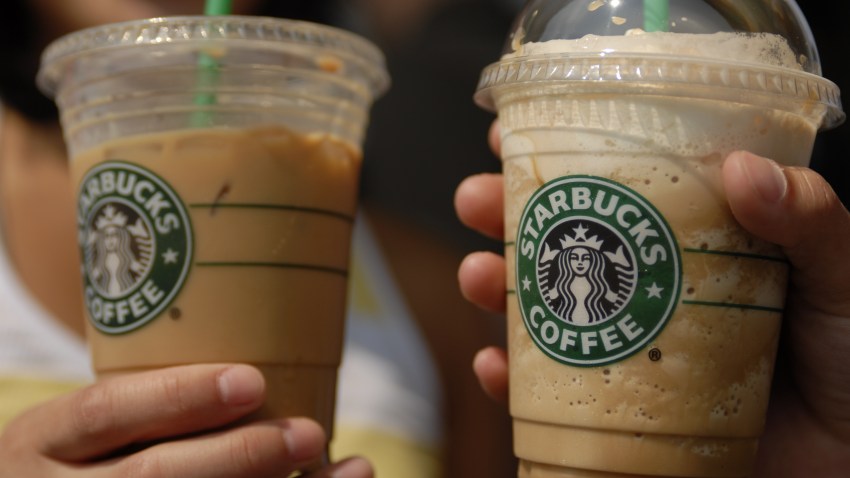 Before long, the sweat-inducing air of summer will set in and those icy beverages newly displayed at those chain eateries around the city will surely look tempting.
According to USA Today, beverages are the fast-food industry's most profitable menu item, but their calorie counts -- especially in the ice-cream-based drinks -- can top 1,000 calories.
Here's a list of new drinks on tap for the spring and summer in fast-food chains, from USA Today:
7-Eleven will be offering Slurpees in cups with dual chambers, a special valve and two straws that let customers drink one or two Slurpee flavors at a time.

McDonald's will offer a McCafé Frozen Strawberry Lemonade in May. (A small drink is about 270 calories.)

Dairy Queen has launched Lemonade Chillers in regular and strawberry. (A small regular Lemonade Chiller is about 250 calories.)

Sonic plans to offer a shake in May called the Double Stuf Oreo Blast, whose ice cream is made with Oreo cream filling.

Arby's will roll out a Jamocha Oreo Shake in May. (It smallest size runs about 500 calories.)

Jack in the Box will bring back its blackberry shake. (Its other shakes run about 700-800 calories for its smallest size, Regular.)|


Dunkin' Donuts will roll out the first Mountain Dew Coolatta in May.

Starbucks is bringing back its Mocha Coconut Frappuccino on May 3 for a limited time. (The smallest size runs about 300 calories without whip cream.)


Cold Stone Creamery in mid-June will promote its Cake 'n Shake, made with cake batter ice cream, milk and yellow cake pieces. (The smallest size of Cake 'n Shake clocks in at 1,140 calories!)
KFC will become the first fast-food chain to sell no-calorie Pepsi Max.

Subway is rolling out Fuze fresh-brewed raspberry iced tea.