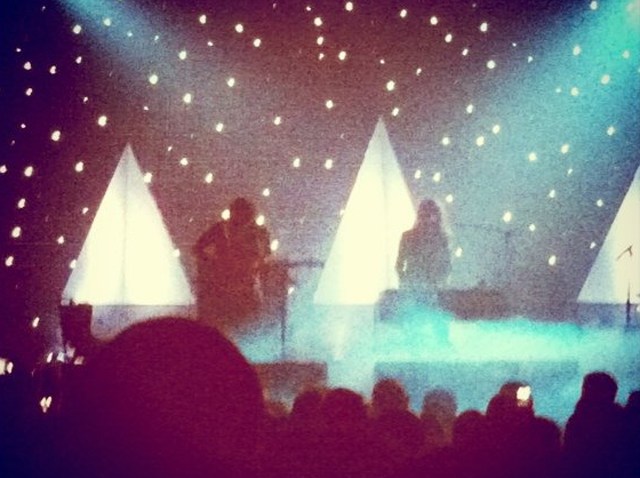 After a few weeks of rumors, Baltimore dream pop band Beach House recently announced the follow-up to 2010's Teen Dream, the album that launched a thousand Katy Perry jokes, bands with "Beach" in the title and blissed-out vibes that replicated the feeling of being in young and in love while also being out in the sun too long.
Their fourth album Bloom will be out on May 15 via Sub Pop.
Head over to their website to check out their first single "Myth." The black-and-white artwork and font remind us a bit of Nirvana's Bleach, which had a song called "In Bloom" but sounded nothing like Beach House. Maybe it's a joke? Or maybe we're just seeing things.
Should talk of new Beach House get you ready for more laying about in the sun and zoning out, do know that the Baltimore duo will drop by Central Park's SummerStage on July 23.
Tickets go on sale here on Friday, March 16.