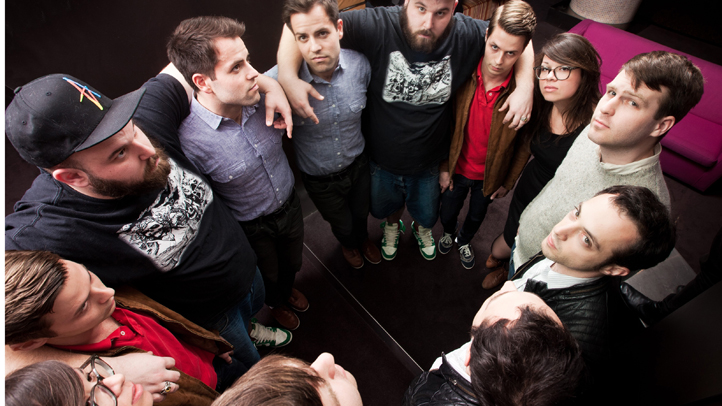 Fans of artfully aggressive music have had a common malady since this summer: They've loved David Comes To Life, the epic punk-opera by the Canadian band we'll have to refer to here as F***** Up, but they haven't been able to quite follow the album's complex, self-reflexive plot.
Demonstrating characteristic Canadian helpfulness, the band will perform David in full at Le Poisson Rouge on Nov. 14. This will be the first time many of the songs are being performed live, so perhaps once the show is over, fans will finally understand what happened to star-crossed lovers David and Veronica. As an added bonus, the show will be performed in the round.
Joining the band will be New Jersey's own Titus Andronicus, another group that knows a thing about sprawling art-punk concept albums. If the spectators are lucky, perhaps the two groups will reprise their on-stage cover of Sham 69's "If The Kids Are United," which they played on tour together this summer.
Tickets are available now.