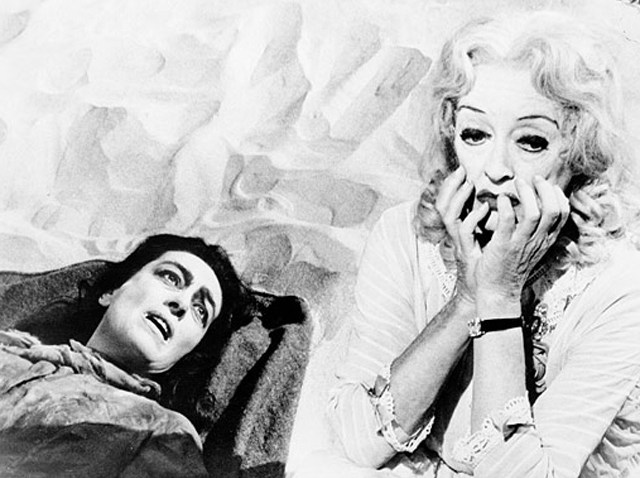 Did you know that "Whatever Happened to Baby Jane" was originally released on Halloween?
What's not to love? Robert Aldrich's 1962 gothic-horror tale of aging Hollywood sibling rivalry is a classic creepshow for so many reasons. You've got the queasifying plot: Accident-paralyzed actress is stuck with her murderously jealous sister in a rotting "Grey Gardens"-style manse, the two of them marching in lockstep towards the grave. You've got one of the best onscreen pairings ever: a wheelchair-bound Joan Crawford and a wizened Bette Davis, whose career had been in the toilet before the role. Did we mention how the two actresses legendarily hated each other on set, providing a metatext of rivalry and hatred that's the perfect cherry on this psychotic sundae? Oh, and you've got the clear cinematic precursor to "Fatal Attraction"'s bunny-boiling scene: the parakeet-as-dinner incident. (Um, spoiler alert.) We can't think of a thing -- right down to grotesque close-ups of caked makeup – about this movie that doesn't give us hives.
Which is why you need to get yourself to BAM to see it on the big screen tonight, where it screens as part of the BAMcinématek series 1962: New York Film Critics Circle, including a foreword about the film (at the later show) from Village Voice critic Melissa Anderson.
Details
"Whatever Happened to Baby Jane"
October 29 at 6:30 and 9:30PM
BAM Rose Cinemas; 30 Lafayette Avenue, Downtown Brooklyn; 718-636-4100
$11
More info and tickets: bam.org
Got a tip? Email us.
Copyright FREEL - NBC Local Media