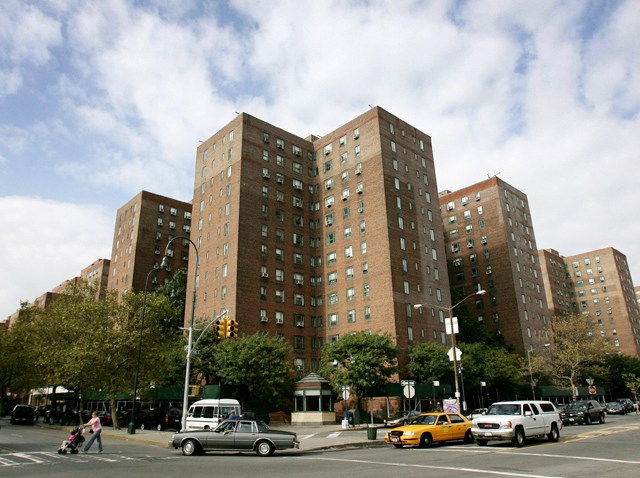 Looks like the tenants of Stuyvesant Town and Peter Cooper Village will be stuck in limbo for a little bit longer.
CWCapital, the mortgage group that took over the property in January after owners Tishman Speyer defaulted on their massive loans, has postponed the auction of the property that was planned for today.
There was no word on why the auction was postponed, and the tenants' association press conference scheduled for 1: 30 today will still occur.
Dan Pasquini, a spokesman for the tenants' association, said that at the press conference they will try to pressure CWCapital, the Special Service Lender, into working with them.
"At the end of the day, what we want is affordability, stability, and for the day-to-day operations to run smoothly for the long-term," he said.
He also said that it doesn't matter to the association who takes over the property, "as long as they deliver on their goals."
Four years ago, the $5.4 Billion sale of Stuyvesant Town and Peter Cooper Village was being called one of the most expensive real estate deal in U.S. history. The property is now valued at just under $2 billion dollars after the collapse of the housing market in 2008 and ongoing troubles for Tishman.
It was expected that CWCapital, as the senior lender, would take over the building and attempt to recoup over $3.6 billion in debt.
The earliest that the auction would take place is October 13th, the tenants' group said.