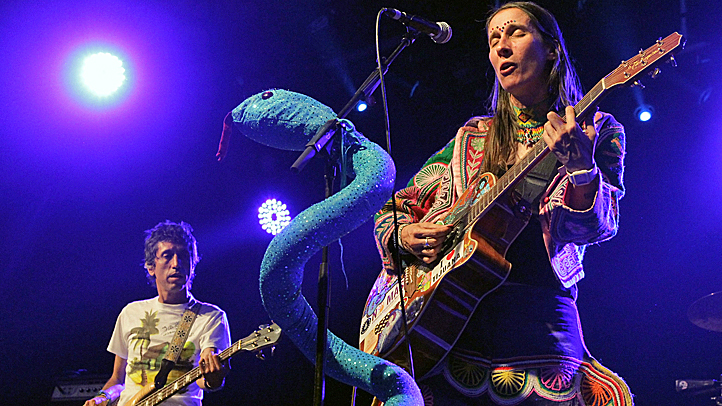 There's about five alternative Latin bands that made substantial headway in breaking through to audiences globally . They are Cafe Tacuba, Manu Chao, Caifanes, Soda Stereo and Aterciopelados. The duo, made up of Andrea Echeverri and Héctor Buitrago from Colombia, have released eight albums since they first started collaborating in 1992. The band (who's name means "the velvety ones" in Spanish) have a signature sound combining Colombian and Latin traditional sounds, with a bit of folk and rock in the mix.

Echeverri's earthy voice and soothing pop melodies (Rolling Stone has called her "a Spanish-language Patti Smith") has transferred beautifully into a fruitful solo career. In 2005 Echeverri's self-titled release received a Grammy nomination for Best Latin Rock/Alternative Album and a Latin Grammy nomination for Best Rock Album. Dos, released in August of this year, is her second solo debut, and her first album in which she solely wrote, produced and recorded without assistance from Buitrago.

Dos was recorded in her home studio, and features eleven songs and is an extension to Echeverri's self-titled debut in which she sings about the joys of being a new mom. The album naturally became a family affair as she had the help of her husband, mother and daughter on background vocals throughout the album and her daughter created all the album artwork.

Aterciopelados plays the Highline Ballroom on Thursday with Sonido Secreto opening up.