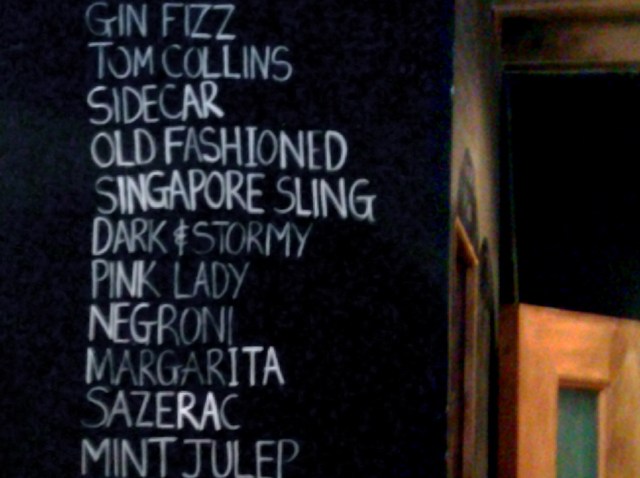 On the tree-covered quiet block of Perry Street between Greenwich and Hudson, it was anything but a relaxing Sunday morning for the men hauling boxes in and out of the soon-to-open Aria wine bar. Last month Gael Greene reported that Roberto Passon, a long-time chef for many-a-midtown Italian restaurants, would be starting his own venture in the landmark-status space.

While there is no shortage of wine bars in this area of the West Village, a peek inside Aria promises something a little different. For starters, Passon has secured a full liquor license and the chalkboard menu lists a variety of classic conctoctions ranging from a singapore sling to a Hemingway dacquiri. Also, instead of the standard dark wood (because wine bars are supposed to be romantic?), the white-tiled bar and cheerfully white-trimmed windows makes the room anything but gloomy. "I stole some ideas from Keith McNally," admits Passon.

But of course there will be wine -- with an emphasis on organic and biodynamic -- and while there is no kitchen, Passon promises meats, cheese and small plates.
Copyright FREEL - NBC Local Media