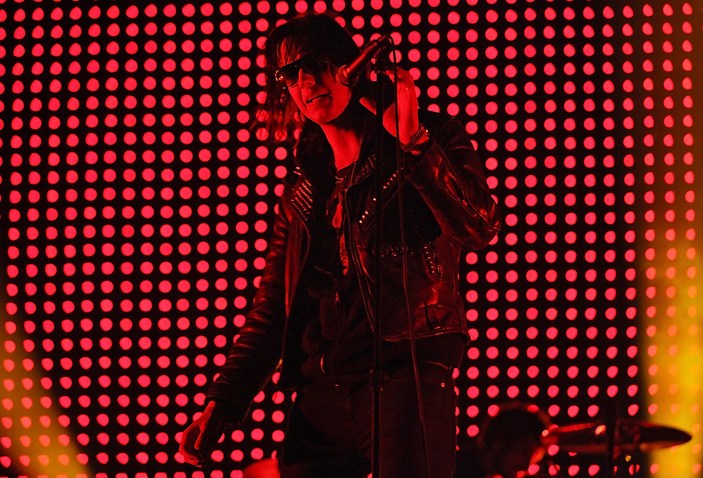 There are only a few bands that I openly show unabashed love for and New York golden boys The Strokes are at the top of that heap. Until this summer's headlining slot at Lollapalooza in Chicago's Grant Park, it had been over four years since I last laid my eyes on them. Sure, there had been some Albert Hammond Jr., Little Joy, Nickel Eye and Julian Casablancas shows along the way, but like Voltron, the solo projects don't pack the same punch as when the band at full strength. Don't get me wrong, I've enjoyed all the solo efforts up to this point, but as Marvin Gaye and Tammi Terrell once sang, "Ain't nothing like the real thing baby." It's with that sentiment that I get down on one knee and humbly ask The Strokes to return to the stage in the same city that served as the background for their ascension to rock star eminence.
You may yourself, "He just saw them in Chicago; why does he need to see them again?" Yes, the Lollapalooza performance was under three months ago, but you have to understand that their first comeback show on U.S. soil only served as fuel to my fire. On the opening night of the festival they took the stage to much fanfare, and they completely delivered. They played eight songs off their critically acclaimed debut Is This It including the set opener "New York City Cops" which was pulled from the U.S. version of the record in the wake of the 9/11 tragedies. The set contained hit after hit that led the crowd in passionate sing-a-longs. This brief taste of greatness left me wanting more and without the necessary means to make the trip to this year's Austin City Limits where The Strokes will headline the festival as well as play the much smaller, outdoor venue Stubb's on Wednesday, I'm resorting to publicly begging.
So pretty please, with all sorts of sugar on top, will The Strokes return their rightful place as the kings of New York? Yes, most of us know you played a 25th Anniversary show for Tommy Hilfiger during fashion week, but that doesn't count. We aren't fashionistas. We aren't A-List celebrities. We aren't your famous friend. Put plain and simply, we are your fans and we need you to return to the stage so we can adore you like we've done before. We want to sing our guts out, raise our pints and pump our fists all in your name. All we ask is that you, The Strokes, give us this chance to see our favorite rock 'n roll band on our collective home turf before we all get old(er) and gray(er).