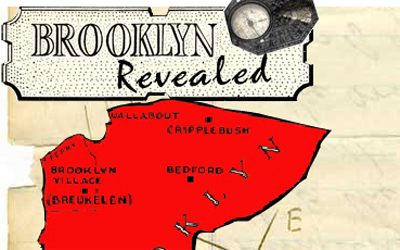 Being the old-New York buffs that we are, when we heard about the New York Historical Society's new website Brooklyn Revealed, it was pretty much love at first click.
It's an interactive scrapbook devoted to historical tidbits about New York's most populous borough. You can click on old maps, learn the origins of more than 100 street names (did you know Pacific Street was named for a plumbing shop there called Pacific Baths?) and - best part! - flip through dozens of photos of familiar sites (Prospect Park, Flatbush) in very early incarnations. You can't really call yourself an expert on the Borough of Kings until you've seen cows grazing on the patch of land that became Prospect Park.
They seem to be working out the website kinks, but you can still start enjoying Brooklyn Revealed.
Copyright FREEL - NBC Local Media