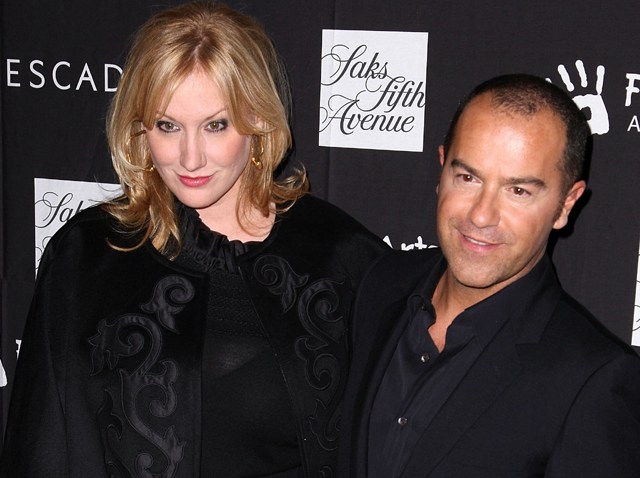 Yesterday Steve Lewis became the latest to pontificate about the future of Bungalow 8, relaying a story he had heard that a recent partial ceiling collapse prompted a temporary closing. When we e-mailed Amy Sacco for comment, she first responded, "Who is Steve Lewis?"

You know! — BlackBook's completely objective and unbiased nightlife blogger! Well, not completely unbiased — the guy has designed at least three or four of Bungalow's competitor clubs, something he forgets to mention in the piece. And then the perennial "nightlife queen" really let loose.
"What is this obsession with Bungalow?" she writes. "Everyone's sold it or closed it 1,000 times in over two years ... If I believed or ever even read everything that people wrote about me and my business I'd be a paranoid mess. I chalk it up to jealousy and leave it at that."

Though Lewis says Sacco is "traveling some," she says she lives in New York (her consulting gig with Hard Rock Las Vegas ended some time ago) and she's only been to her London club once in the past four months. As for the source that tells Lewis the club "isn't hitting its marks," she says, "in London we had over fifteen celebs this past weekend, so I guess I am glad that our 'source' isn't a member." Later she e-mailed us to say, "The Rolling Stones are in my club as I type this in London." Oh, snap! So what about those closure rumors? "Yes, we closed Bungalow for a week to replace some pipes from a flood. Big whoop!" It's open now, though, and Sacco says she has 12 years on 27th Street if she chooses to stay there.
The Bungalow 8 Blues [Good Night Mr. Lewis/BlackBook]
Previously on Grub Street...

Copyright FOODD - NY Mag