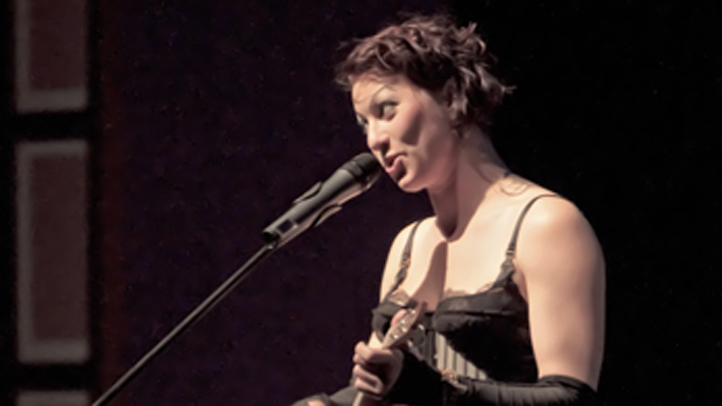 Drama-pop expert and social media queen Amanda Palmer has unveiled "Do it With a Rockstar," the first single from her upcoming album Amanda Palmer & The Grand Theft Orchestra. You can check it out at her website.
Palmer recorded her new album, which is due this fall, with Modest Mouse/St. Vincent producer John Congleton and a backing band that includes local composer Jherek Bischoff as well as Michael McQuilken and Chad Raines.
After several years with Roadrunner Records as a member of chamber-rock duo The Dresden Dolls, Palmer split with the label following the release of her solo debut Who Killed Amanda Palmer?, and has been on her own ever since. Of course, that can be tough when you have ambitious plans for your album launch and tour, but Palmer has been dominating social media since long before musicians were obligated to do such things, and has reached out to fans for some financial support.
If you give her $1 via Kickstarter, you'll get a download of the album, along with with bonus songs and exclusive content. If you donate $10,000, she says she will come to your home and give you a full-on "glitter, military costumes and wigs" makeover and then do a photo shoot.
You'll get two giant format copies of the photos, and then she'll get you drunk. In between these two options are house parties, a signed, decorated turntable, guest list passes, naked pictures (she seems serious about this), a customized Sharpie drawing of yourself and a signed copy of a companion art book, which will features images Palmer commissioned for her upcoming tour from the likes of David Mack, Conrad Keely, Kristin Hersh, Shepard Fairey and her husband, Neil Gaiman.
Palmer will play the Music Hall of Williamsburg on June 27. Tickets are sold out, but spots are available through her campaign. You may as well get a Sharpie portrait while you're shopping.