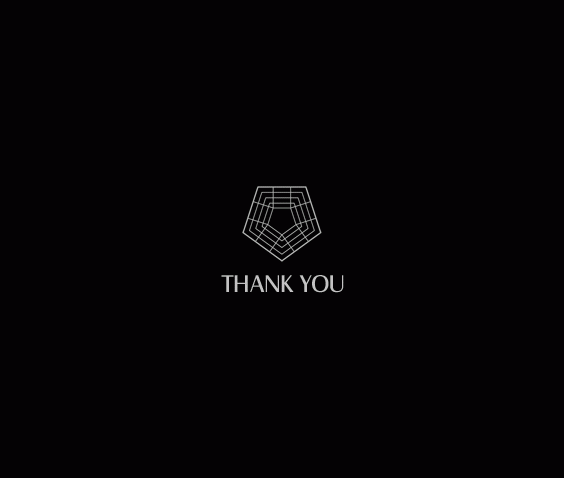 On Wednesday Nov. 30, Altered Zones, the avant-garde arm of Pitchfork media, officially shuttered. The publication, read by devoted out-music fans the world over, closed shop after only 16 months. A labor of love for Pitchfork founder Ryan Schreiber, the blog's numerous writers (myself included, briefly) and original roster, Altered Zones just apparently couldn't sustain its adless, hyper-intellectual model.
If at times criticized for being overwrought or hyperbolic, Altered Zones engaged a critical tradition in music writing. The site's co-editors Emilie Friedlander and Ric Leichtung truly know their music and DIY history (For starters, Emile shreds the violin; Ric books 285 Kent in part.) Rarely sneering, nearly always supportive, they'll be launching a new, 100 percent independent site at adhoc.fm in early 2012.

Though the Pitchfork tie has amicably, officially been severed, the affiliation helped AZ gain a lot of clout; the site's death dropped with shock, as Altered Zones trended worldwide on Twitter throughout the day.
If Pitchfork is the "hegemony of taste," as one site obsessive was quoted in The New York Times near AZ's beginnings, Altered Zones was its state-funded insurgence. Schreiber himself told The 405, of course, with humility, he didn't know how beastly his baby would grow, despite its humble little hive. The actual Brooklyn Pitchfork office, where AZ operated from as well, is an unassuming concrete slab postered with nothing but fandom, under the BQE, where anybody new rings the wrong buzzer though the front door is always open (metaphor alert).
Schreiber's desk is right at the front. He's the only one who gets speakers. He doesn't have time for headphones. Dude runs on cigarettes and Diet Dr. Pepper and has gone all ashy at the temples. Can you imagine the stress of a man who went from role-playing Rip Torn Tooth and Nail reviews to weighing the ethical implications of millions of dollars worth of banner ads?
If anything, he gave the original 14 contributors the same chance for momentum that he himself achieved. It was a little sigh of relief for the critical juggernaut. Yes, any regular blog reader knows the Gorilla always fights the Bear. But to pass some of the mainstream accreditation Pitchfork garnered through unswerving persistence down to the lesser-knowns, slogging it out for the love of the tunes, that's sheer class, and it showed Schreiber and Pitchfork reaching back to roots. The choice to focus on DIY and indie indie at AZ was all heart.
Where the Broward/Palm Beach New Times noted Altered Zones as a needless aggregator Wednesday, the Voice Media-owned alt-weekly failed to mention the windfall of original content that appeared regularly on AZ. From its lengthy Artist Profiles, to its thoughtful Zoned In reviews, to its countless premiers, AZ was an original source of quotes, Tweets, cites, and Likes on the daily. This agitated yet apt obit from No Fear Of Pop sums up AZ's public view: "So yeah we kinda hated you, but of course, only because we desperately wanted to be at least nearly as cool as you." The fact AZ threw one of the biggest parties of this year's CMJ reinforces that.
And if Altered Zones did anything more than spread the freak-flag gospel, it was to prep a younger generation of writers to the backlash reality of any publically brandished opinion. Further, it molded a few for the big leagues: look at the stack of work Jenn Pelly did for AZ; now try to miss her name on the Pitchfork homepage, daily. Friedlander and Leichtung have both already scored for P4K as well. Who knows what's left for the rest of us? (Who really cares?)
Though an oft-spiteful Witch House codifier found its way to a lot of Altered Zones posts, it generally was misapplied. Perennial hater and Spin Senior Editor Chris Weingarten called for the end of the pigeonhole months ago, based partially on his, and many others, loathe for the talentless Witch House forerunners known as Salem. But Altered Zones really possessed a sense of independence that spanned countless unnameable genres and an ear at least for passion.
Why any publication or "music lover" would champion the demise of such a staunch, well-read supporter of the independent is beyond me. But then again, I'm writing this now for NBC -- self-loathing is a healthy motivator.
More than a flash-in-the-pan, Altered Zones didn't create a scene. No conduit ever does. DIY, the avant-garde, the left field, whatever you call it, it was there before July 2010, when AZ emerged bright into the blogosphere.

What it did was expose a channel through the prevalent medium and expand the mindset of its viewers. Yes, I honestly think Altered Zones changed something, level to level, sphere to sphere.

Much like ART/New York or the original BLAST Magazine before it -- both similarly brief, both seminally heralded, both revered for being all of silly, brilliant and misunderstood -- the end of Altered Zones marks something odd for blog culture. Exactly what, I'm not sure. But wasn't that always sort of the point? Where will I put my mass of adjectives now?
Rest in peace, AZ.