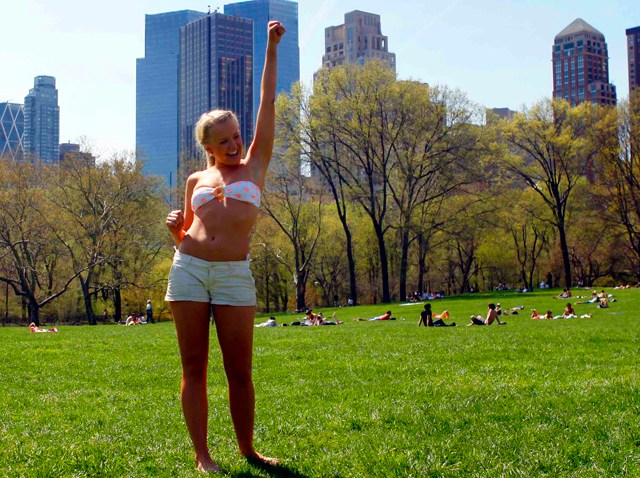 The yearly event billed as a giant beauty and fitness fair for women is coming up this weekend: the SELF Workout in the Park takes place Saturday, May 7, at Rumsey Playfield in Central Park beginning at 11 a.m.
Here's the description for SELF Workout in the Park:
Each year, thousands of fitness active women hit the ground running—to converge in the country's top parks for SELF's total well-being blitz, SELF Workout in the Park. With the hottest fitness trends and classes, plus amazing beauty, health and nutrition essentials, SELF Workout in the Park helps readers live their best lives. Readers indulge in a full day of fitness, pampering, consultations, giveaways, and, best of all, one-on-one interaction with SELF and our event sponsors. Now in its 18th year, SELF Workout in the Park travels to San Francisco, New York City and Chicago.
Some of the classes on the schedule for the day include: "Sexy Stretch," "Ab Attack," "Masala Bhangra," "Cardio Tai Box," "Sunrise Salutations," "Glee Club," and "Retro-Robics."
Tickets are $20 and include a 12-issue subscription to SELF magazine. They can be purchased online; they won't be available on the day of the event.
For more information, visit www.selfworkoutinthepark.com.