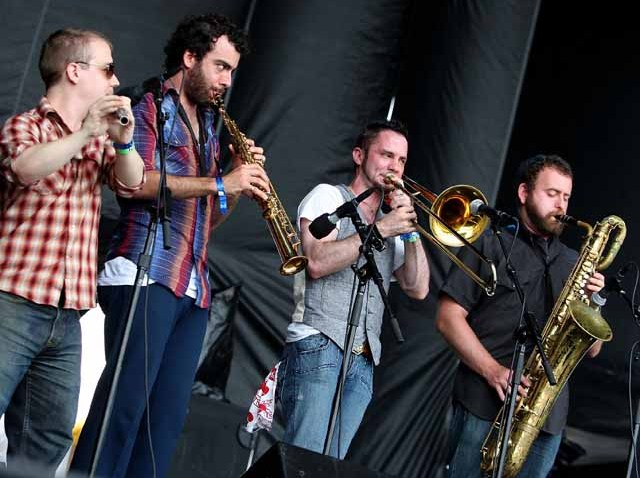 Languid psych-rockers Akron/Family, fresh off the pastoral meanderings of last year's Set 'Em Wild, Set 'Em Free, are readying their New York and Portland troops for their fifth album in as many years, Pitchfork reported today. In line with their oft grandiose sonic expansion, the trio has also revealed the name of the LP: S/T II: The Cosmic Birth and Journey of Shinju TNT.
You are forgiven for thinking that this somehow relates to the Teenage Mutant Ninja Turtles, although it probably does not.
Akron/Family have reinvented up their spacey atmospherics repeatedly since their formation in 2002, from which they quickly rose to prominence in the Williamsburg social scene; their 2005 self-titled debut shied away from the freewheeling but thoughtful jams of their live shows. Their 2006 sophomore album, Meek Warrior (a collaboration with jazz drummer Hamid Drake), veered just as intensely into rambling and creaky found-sound diversions.
S/T II: The Cosmic Birth and Journey of Shinju TNT was inspired by and written in a cabin built into Mount Meakan, an active volcano in Hokkaido, Japan. It will be released February 8 in the United States and March 14 in the United Kingdom. Pitchfork has the explosive cover art and New York-based promo video.