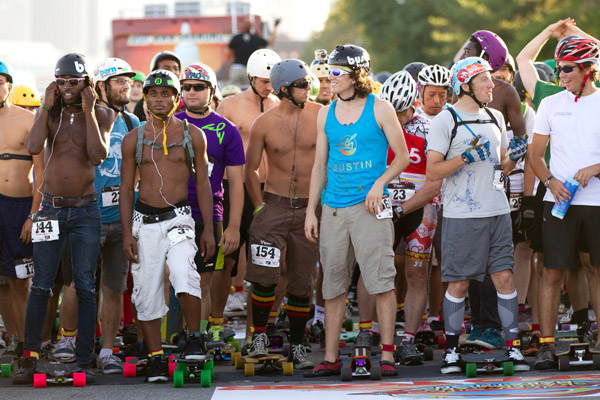 Skating through a marathon finish line has to be a slightly different experience than sprinting through it -- but it's no less noteworthy, as Jeff Vyain would probably attest.
Vyain was the first-place winner of the Adrenalina Skateboard Marathon on Governors Island Saturday, and won the $15,000 top prize.
Billed as the first-ever extreme skateboard competition aiming to bring awareness to the action sports lifestyle, 150 of the world's best longboarders participated in the 26.2-mile race. The skateboard marathon will make its way to three other cities, and includes an art contest and supports green initiatives.
Runners up were: Paul Kent, Robin McGuirk, Stephan Reinhardt, and William Cole. The first-place female winner was Camille Best, and runners-up were Sara Paulshock and Priscilla Bouillo.
For more information on the competition, visit adrenalinaskateboardmarathon.com.