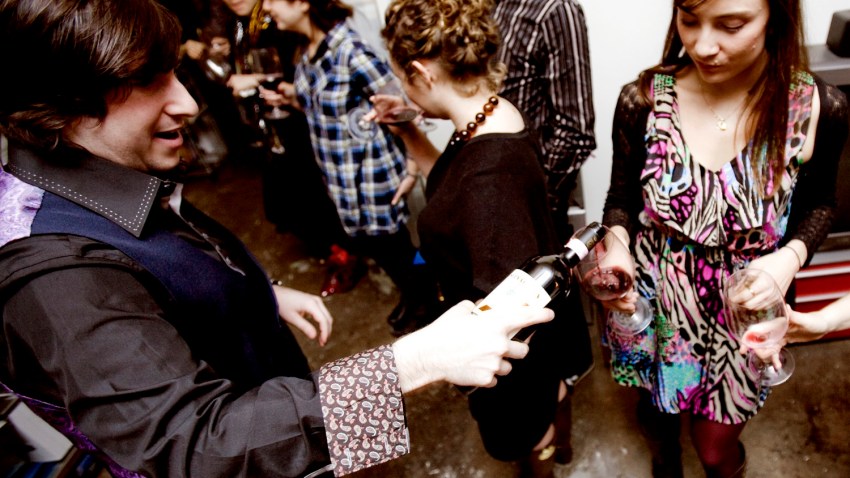 The current supper club fad is more about openness, experimentation and collaboration than some other recent dining trends. It rejects the social elitism of private clubs and the proud allusiveness on which speakeasies thrive, in favor of an intimate experience focused on the food and drinks being served.

"I think one thing most 'underground' dinner or wine clubs share is that we are enthusiasts ... we did not go to a culinary institute or work in a restaurant," says Brian Quinn of The Noble Rot, a club -- or "traveling saloon" as they prefer -- that focuses on wine tasting and pairing and seems to attract young, attractive city dwellers with an appetite for vintage fashion.

The Rot was founded in July of 2009 by Quinn and Jonny Cigar (Cristaldi) and they have held successful events on rooftops and in hotels and homes throughout the city. "There is social atmosphere that is unlike any restaurant or bar for that matter," says Quinn. "If everyone in attendance is forced into a shared culinary experience and given the opportunity to discuss their thoughts on the wine or food, it is more enjoyable than ... simply ordering different items off a menu at a restaurant."

This weekend they are turning their attention to sake. To be held at a loft in Williamsburg, the evening will include culinary creations by Mike Lee from StudioFeast, another free-roaming "collective" of chefs and otherwise experimental gastronomists as well as entertainment. Music is an important part of every Rot event, "not as a form of background filler, but as an equal participant in the evening's course," says Quinn, who is a musician.

Your guide through the field of fermented rice will be Monica Samuels, the sake representative from distributor Southern Wine and Spirits who, having brewed sake with her own two hands at top Japanese producers, is well-equipped for the journey. The paired-menu is served Izakaya style -- the Japanese equivalant of bar snacks -- and includes beef tendon stew, raw tuna salad, tempura-fried corn and soy-braised chicken.

The Noble Rot borrows their name from a style of wine making, most commonly used in Hungary and in the Sauternes appellation of Bordeaux, that inflicts the grapes with a fungus that, when conditions are right (fog in the morning spreads the fungus, sun in the afternoon dries the grapes), produces some of the finest sweet wines in the world. If the climate is too wet or the skins of the grape are damaged, they succumb to "grey rot," which is to say, simply rotten.

Supper clubs seem to be spreading across Brooklyn much like a fungus. But clearly, that is not always a bad thing.

Yes, space is limited (as space tends to be in this city) but until this particular loft is full, your own space can be reserved for $65 by emailing info@thenoblerot.com.
Copyright FREEL - NBC Local Media