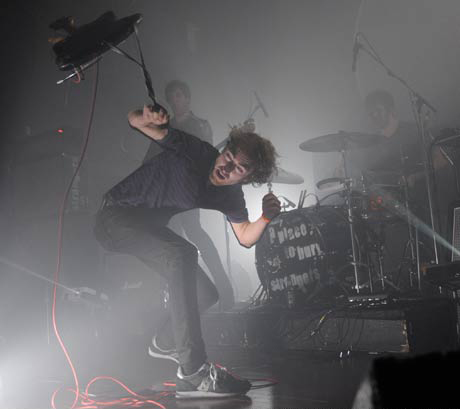 How did Brooklyn's A Place To Bury Strangers earn their reputation as the loudest band in the city? Volume. (Insert over-driven drum hit here.)

And now the chest-rattling trio will add another volume to their story with the release of their as of yet-untitled new EP, which will be out in early January. This will be the group's first release for the Dead Ocean label, and the follow up to 2009's Exploding Head. This will also be the group's first release with new bassist Dion Lunadon, formerly of The D4.

If you're curious about the new stuff and want to help the band feel welcome at their new home, go check them out at the Dead Ocean's CMJ showcase tonight at Union Pool. It kicks off at 7:30 and fellow noise-niks Existmusic, Porcelain Raft, Parts & Labor and Gauntlet Hair are also on the bill.

Bring earplugs.

Tickets are available here if you don't have a badge.