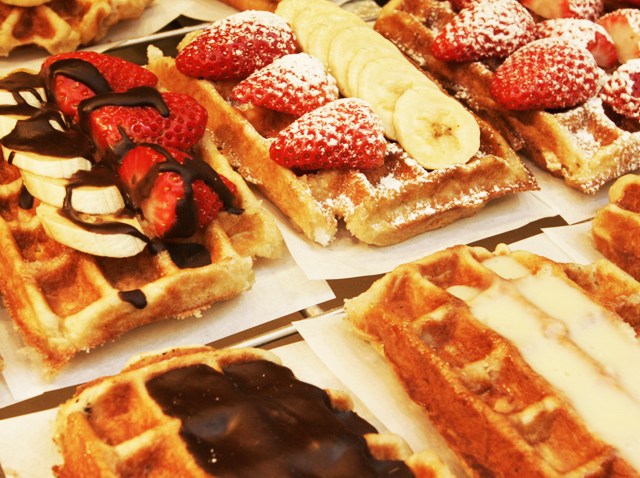 Running the 26 miles of the ING New York City Marathon, taking place this Sunday, requires focus, training, endurance, and a willingness to test your limits. Watching other people run the ING New York City Marathon from your brunch table requires hunger, a cozy spot near the race action, and $20, depending on whether or not the mimosas are bottomless.
Zagat.com has mapped out the very best eat-and-view spots all along the runners' route – one for every mile of the race – starting with early-morning pastries at the Scandinavian Leske Bakery in Bay Ridge and ending up at Columbus Circle's Bouchon Bakery, with a view to the runners' finish-line sprint in Central Park. Along the way: a $30 Cajun jazz brunch with unlimited cocktails in East Harlem, cheapo, autentico Mexican in Sunset Park, and short-rib hash and fried pork chops with cheddar waffles in Carroll Gardens. To the out-of-shape, take heart: Those runners may outlive you by a good twenty years, but on this Sunday morning, you're having a really, really good meal.
See the full Zagat Marathon lineup here.
Previously: 100+ Bands Play NYC Marathon Route
Copyright FREEL - NBC Local Media